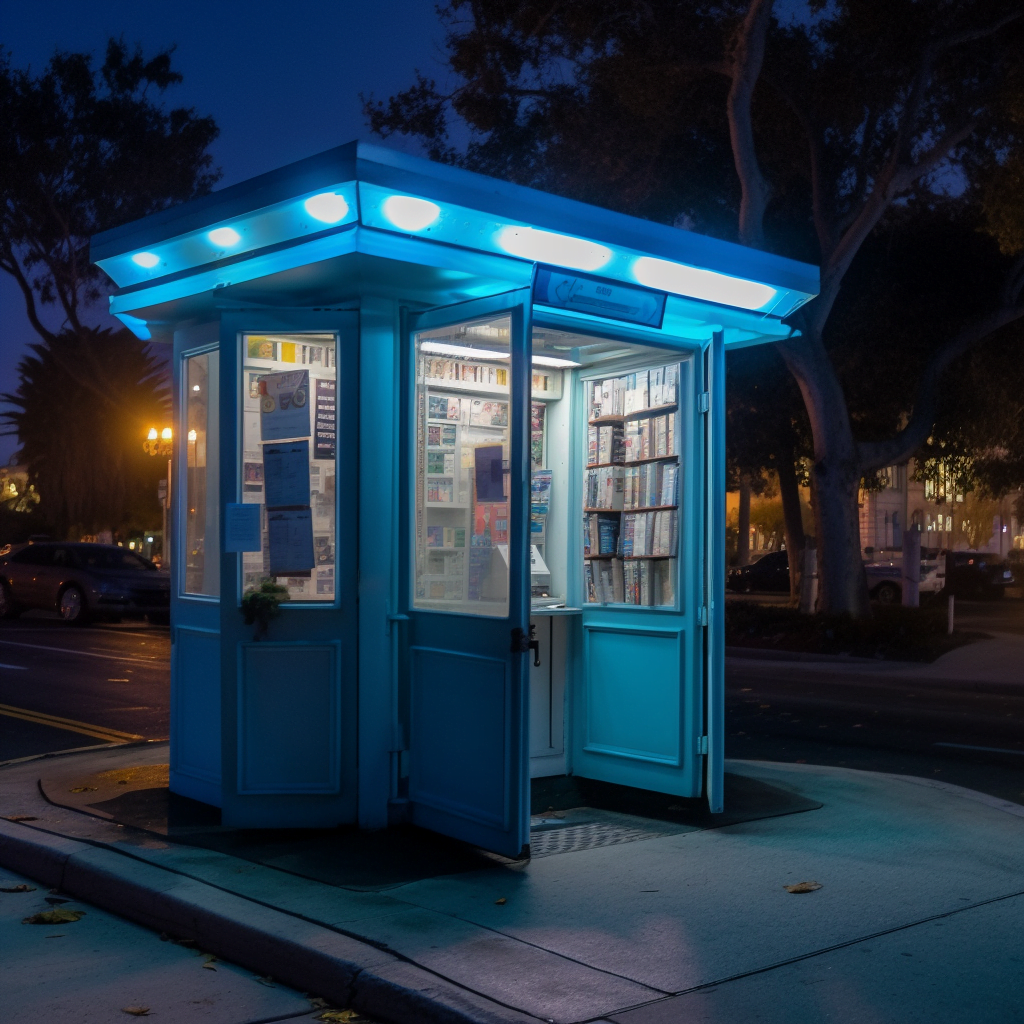 Are you feeling lost navigating the labyrinth of Midjourney's features? Confused about where to find information about your queued jobs, subscription type, or renewal date?
Fret not, we're here to guide you out of this maze with the help of the '/info' command. Let's take a deep breath, shake off the confusion, and jump into the world of Midjourney's '/info' function!
What is the '/info' Command in Midjourney?
The '/info' command in Midjourney is like your personal information assistant, ready to present you with key details about your activity on the platform at a moment's notice.
Tired of sifting through multiple screens and tabs to find essential information? The '/info' command is here to save the day.
Simply type '/info' in any Bot Channel or your Direct Messages, and Midjourney will pop up a user information box that keeps you informed about all aspects of your account.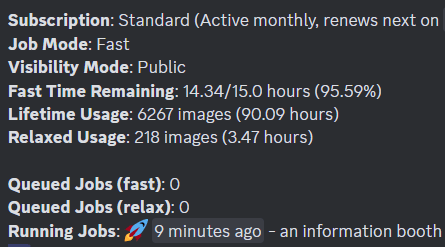 And the best part?
This information is for your eyes only, ensuring your privacy remains intact.
What Does the '/info' Command Show Me Informed in Midjourney?
Understanding how the '/info' command helps you stay informed can turn your Midjourney experience from good to great. Let's take a look at some of the information it offers:
Subscription: The '/info' command quickly shows which plan you're subscribed to and your next renewal date. No need to worry about missed payments anymore!
Job and Visibility Mode: It shows whether you're in Fast or Relaxed Mode and if you're in Public or Stealth Mode. Remember, Stealth Mode and Relax Mode are exclusive benefits for Standard and Pro Plan subscribers.
Fast Time Remaining and Relaxed Usage: It displays your remaining Fast GPU time for the month, which resets monthly and does not carry over. It also shows your Relax Mode usage for the month, alerting heavy users of any potential slow-downs in queue times.
Lifetime Usage: Curious about your activity on Midjourney? The '/info' command tells you about your lifetime stats, including all types of image generations.
Queued and Running Jobs: No more guessing about your pending and active projects. The '/info' command lists all jobs queued to run and those currently in progress, with a maximum of seven jobs queued and three jobs running simultaneously.
Why Should I Use the '/info' Command in Midjourney?
By now, you might wonder, why should I bother with the '/info' command?
Well, think of it as your personal assistant, providing a snapshot of your Midjourney journey whenever you need it. It keeps you updated, informed, and ready to take full advantage of the platform's features. So the next time you're in the midst of creating or planning your projects, remember that all the information you need is just an '/info' away!
It also helps if you want to know if you have a stuck job or if any behavior is a bit off in Midjourney.
Navigating Midjourney can seem overwhelming, but with the '/info' command at your disposal, you can sail smoothly through the platform's features. Remember, knowledge is power, and the '/info' command is here to empower you on your Midjourney voyage!