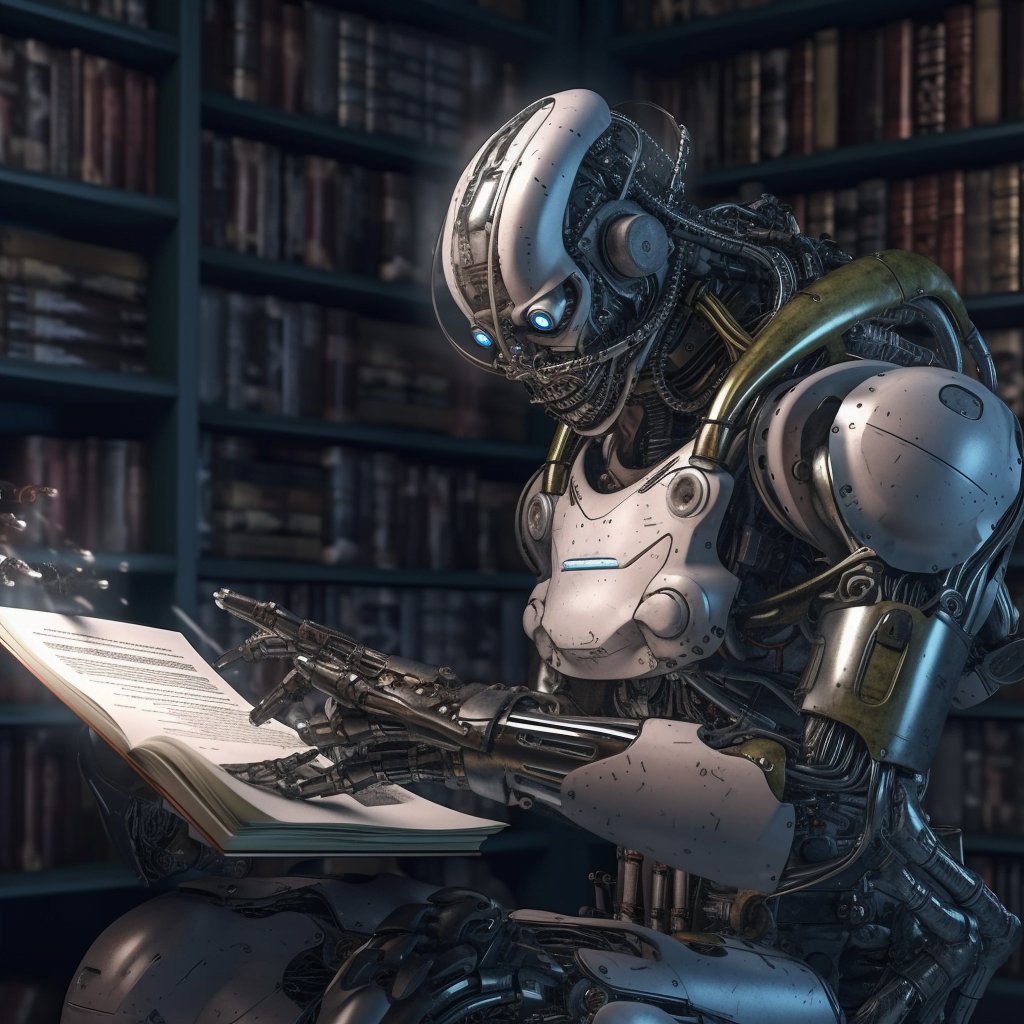 Been having a little too much fun with Midjourney and don't have a need for it anymore? Maybe you got annoyed with it running only in the Discord server. Perhaps you weren't impressed with the quality of output. Or maybe you just wanted to see what it could do for a bit even though it doesn't have a free trial anymore.
In any case, don't fret, there's several easy ways to cancel your Midjourney subscription so you won't be charged anymore.
TK mention the prorated and 1% thing
Important Notes Before Cancelling Midjourney
If you just want to see how to cancel your Midjourney account, just scroll a bit further down. But you should note the following important parts of cancelling before going through with it.
Cancellation Process:  Note that the cancellations will become effective at the end of the current billing cycle.
Access to Benefits Post Cancellation: After cancellation, you will continue to have access to subscription benefits like the community gallery until the end of your current billing cycle.
Generated Images: Your generated images are not deleted when you cancel your subscription. This means that you will still be able to access your previously generated images even after cancellation.
Resubscribing: If you decide to return, you can resubscribe to a plan at any time by visiting https://www.midjourney.com/account/.
Refund Policy: Refunds are available to subscribers who have used less than 1% of their monthly GPU minutes, including time used in Relax Mode. If you're eligible for a refund, a dialog box will automatically pop up when you attempt to cancel your account.
Now that that's out of the way, here's four easy ways to cancel or unsubscribe to your Midjourney account.
4 Different Ways to Unsubscribe and Cancel Midjourney
While Midjourney might be a bit clunky for some users given how it's integrated with Midjourney, that just means there's more than one way to cancel your account. Here are the main ways:
#1. Cancel Midjourney Through Their Website
The easiest way to cancel and unsubscribe from Midjourney is just to go to their website. So, type in midjourney.com (or use that link) and log into your account.
Once inside, click on the 'Manage Sub' section on the left-hand side. (Or you can find the three dots (…) beside your username and click that then 'Manage Sub' as well).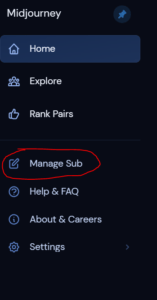 Then on this page, if you look closely at your plan details you'll see a 'Cancel Plan' button beside the headline 'Billing & Payment'.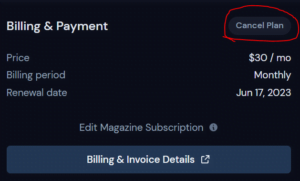 Now Midjourney will let you know if you can get a full refund for your last payment if you used less than 1% of your monthly allotted GPU minutes. And lastly, Midjourney asks if you want to "cancel at end of subscription period" or "cancel immediately with refund."
Make your choice and click the 'Confirm cancellation' button.
And ta-da, you've now unsubscribed from Midjourney. And just in case you have a refund coming your way, it should come via the same way you paid for the Midjourney subscription in the first place. Lastly, you should get an email confirming all of the above.
#2. Cancel Midjourney Through Discord
First, however you normally use it, open up Discord (on the app or your phone or on your PC browser).
Next, go to the Midjourney server channel or the Midjourney bot if you have that setup.
Make sure you're in a channel with the Midjourney bot setup and type in "/subscribe", press space, and then the enter button
Now you'll receive a private message from Midjourney asking you to 'Open subscription page', click on that link
If Discord prompts you with a warning to say you're leaving the Discord site (which you have to), just click continue or 'visit site'
Then you'll be taken to the "Manage subscription" page just like in method #1 above, where you can click the 'Cancel Plan' button and go through the simple steps.
#3. Cancel Midjourney Through Their Billing Page
This step is pretty simple as well. Make sure you're logged in to the Midjourney website, work your way down it until you see a "Billing & Invoice Details" button. This will take you to the Stripe screen where it shows your Visa attached to the subscription and a big 'Cancel plan' button which you can click.
If you hit that, then simply select the 'Cancel subscription' option and then click the 'Cancel plan' button after that.
If you really want to, you can also pause the subscription here and not cancel it outright.
#4. Cancel Midjourney Through Their Support Email
Midjourney says they provide an email support option for cancellation. However, I haven't tested it, but this page says to email it since they no longer have a Google Form to help assist when the other options aren't working.
Simply reach out to BILLING@MIDJOURNEY.COM with details of your problem and your username (I wouldn't give your VISA or other sensitive information) and go from there.
If I Delete My Discord Account Will it Cancel My Midjourney Subscription?
No, deleting your Discord account does not halt your Midjourney subscription. In fact, such an action could complicate your efforts to cancel future payments.
Can I Still See My Images After I Cancel Midjourney?
Yup, even after you terminate your Midjourney subscription, you can find your previous images via your Discord messages.
Where Can I Locate My Midjourney Subscription Invoice?
Your Midjourney subscription invoice can be found on the "Manage Sub" page within your Midjourney account. Just click on "Edit Billing" or "View Invoices," and you will find your invoice at the page's end.
Is Midjourney Billing Easy to Manage?
Despite its sophisticated text-to-image AI capabilities, maneuvering through Midjourney's subscription management can be somewhat complex. Getting assistance from the support team, particularly for billing or subscription cancellation concerns, could be smoother.
That said, Midjourney is diligently working on rectifying these inconveniences. After all, Rome wasn't built in a day!