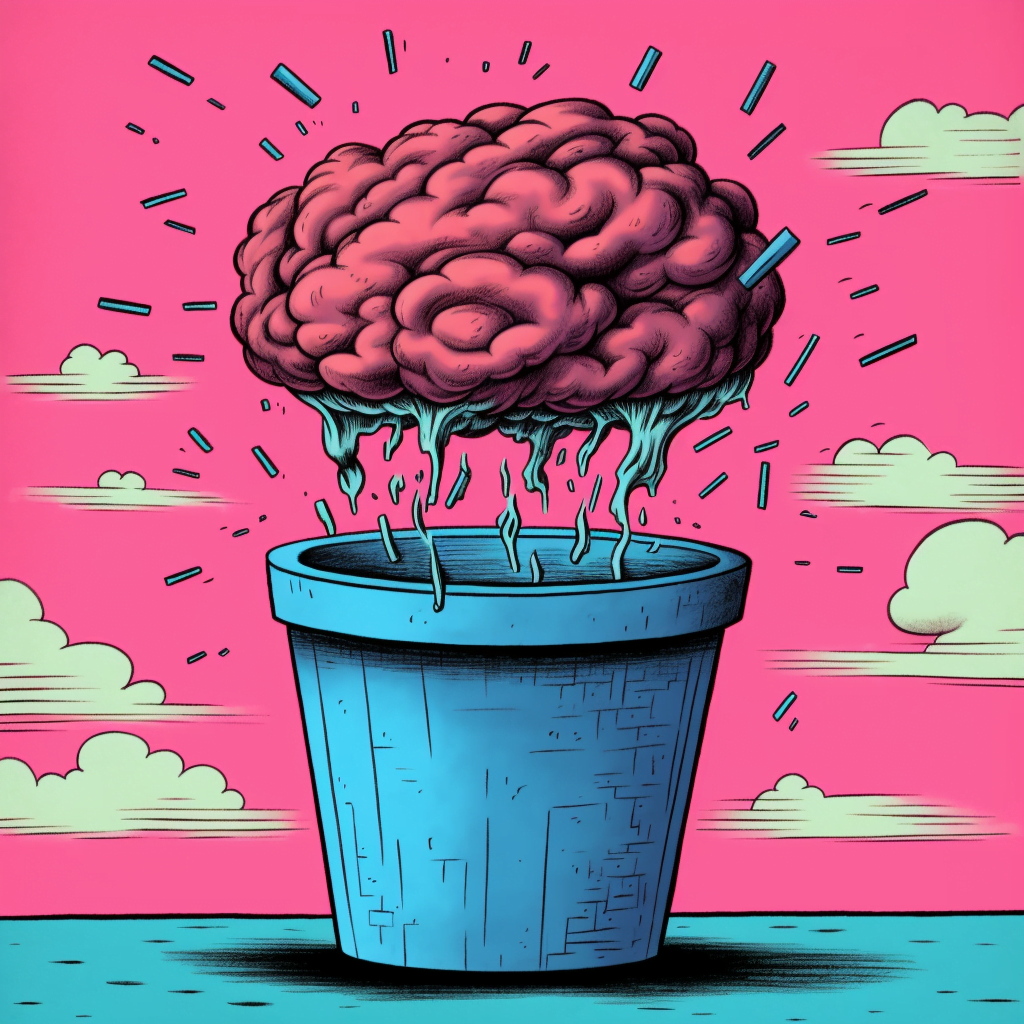 When you're immersed in the creative process with Midjourney, the last thing you want is to face a bothersome error message. Suddenly, it's like your creative journey has run into a roadblock.
The error in question reads, "Job encountered an error, likely due to lack of memory." Well, hold on tight! We're about to embark on an error-solving journey to help you get past this obstacle. So sit back, relax, and let's dive into this confusing conundrum.
What is the "Job Encountered an Error, Likely Due to Lack of Memory" Error?
In the expansive realm of Midjourney, this error tends to pop up when you've been entering numbers that are currently incompatible with Midjourney. It's akin to trying to fit a square peg in a round hole; it simply won't work. However, do not despair, for there are viable alternatives you can use, namely the "–w" (width) and "–h" (height) functions.
The key is to keep these values as multiples of 64 with a maximum limit of 1024.
So, the acceptable values are:
64, 128, 192, 256, 320, 384, 448, 512, 576, 640, 704, 768, 832, 896, 960, 1024.
This might seem like a detour, but it's a necessary one. As a side note, Midjourney recommends using the "–ar" function as it offers better support.
But what does "–ar" mean in Midjourney? Let's find out!
What is the Aspect Ratio (–ar) Function in Midjourney?
In the multifaceted toolbox of Midjourney, the '–ar' or 'aspect ratio' function stands out. It's a command that, though simple, can significantly alter the dimensions of the images you generate.
The 'aspect ratio' is the width-to-height ratio of an image. It's expressed as two numbers separated by a colon, like 7:4 or 4:3. The first number is the width and the second one is the height. For a square image, this ratio is 1:1, which is Midjourney's default setting.
Using the –ar function, you can guide Midjourney to shape your images in a particular way.
All you need to do is append '–ar <value>:<value>' at the end of your prompt. For example, if you want an image with an aspect ratio of 2:3, your prompt would be '/imagine a beautiful sunset –ar 2:3'.
Though changing the aspect ratio won't boost the image quality, it does affect the width and height, giving you more flexibility with your creative outputs.
What Aspect Ratios Can I Use in Midjourney?
Think of Midjourney as your creative partner armed with a variety of aspect ratios.
Some common ones include 1:1, 2:3, 3:2, 5:4, and 7:4.
The maximum aspect ratio you can use is defined by the model version you're working with. For instance, Version 5.1 and niji 5 support any ratio, while Version 4 is restricted within the range of 1:2 to 2:1.
Each aspect ratio serves a unique purpose. For instance, 2:3 is perfect for portrait images, 3:2 for print, 4:3 for classic TV and Facebook, 4:5 for Instagram and Twitter posts, 16:9 for widescreen desktop wallpapers, and 9:16 for mobile wallpapers.
With these pointers, you're now equipped to navigate through the "Job encountered an error, likely due to lack of memory" message in Midjourney.
So roll up your sleeves, dive back into your creative process, and let Midjourney accompany you on your journey towards creation!