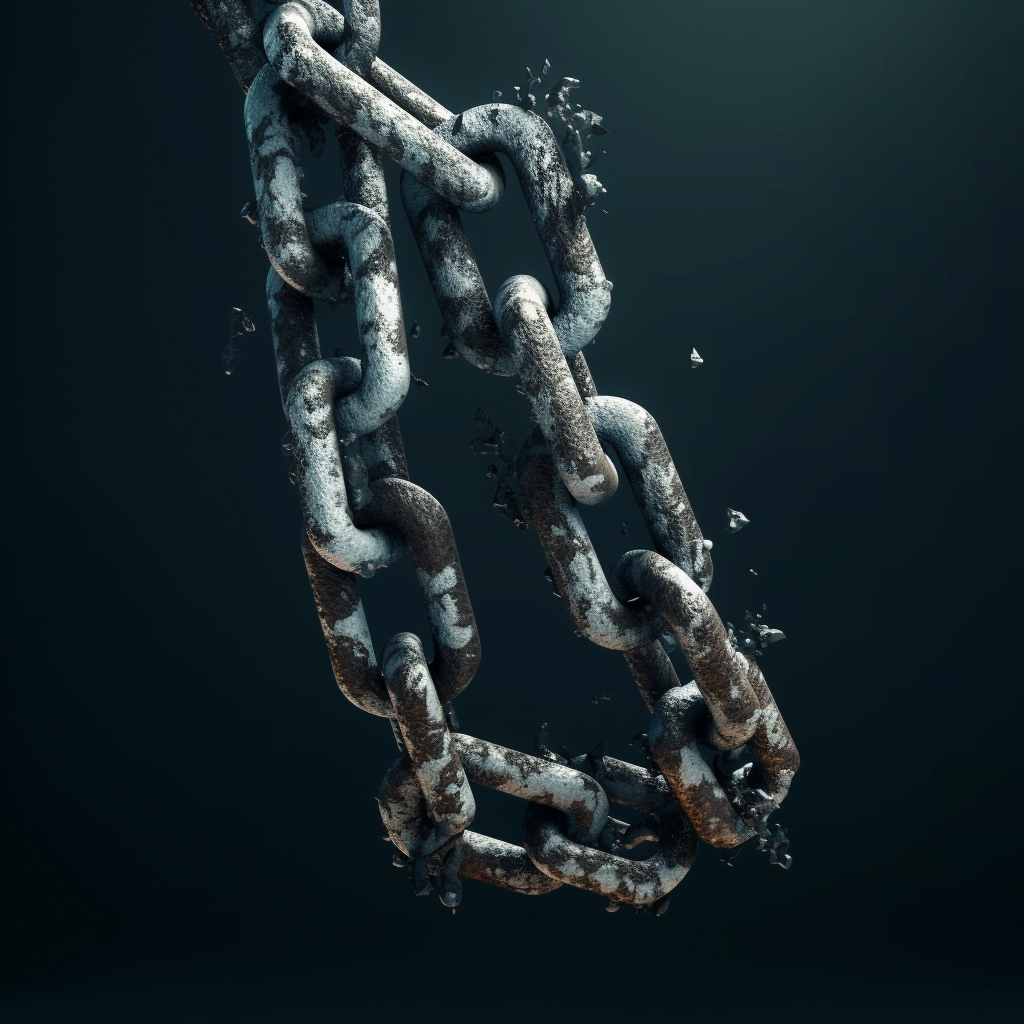 Does the "Invalid link. Could not validate this link. Please try again later" error in Midjourney feel like a pesky mosquito buzzing in your ear? Have you ever been midstream in the creative process, only to be halted by this annoying, oddly-phrased error message?
Well, we've all been there! Breathe easy, friend!
You're about to have a silver bullet to end this bothersome bug.
What Causes the "Invalid Link" Error in Midjourney?
Midjourney, like many digital platforms, has its share of quirks and road bumps. Among these, one notorious troublemaker is the "Invalid link" error. While it can feel like you've hit a brick wall when this message pops up, it's usually a simple issue related to improper image uploads.
You see, as you work to create your Midjourney masterpieces, you might grab images from Google or other sources and paste the link directly into Midjourney. It seems like a straight-forward process, right? Wrong! As it turns out, Midjourney can be a bit picky about how images are added. The trouble begins when you try to upload an entire HTML page, or perhaps you're missing a crucial "/" slash in your prompt.
But don't worry, with a few simple tricks, you'll be back on track and that error message will be a thing of the past.
How Can I Upload Images Properly to Midjourney?
The key to avoid this issue lies in uploading a public URL that ends with either ".png" or ".jpg". Simply copy-pasting an image URL may not cut it. Instead, right-click on your chosen image, and click "Copy Image Address" or "Copy Image Link", then paste that link into Midjourney. If you're facing issues with the "/" slash in your prompt, be sure to include it in the command before pressing enter.
Here's the full instructions on how to upload images to Midjourney.
Alternatively, downloading images first and then uploading them into Midjourney on Discord using the "+" button works too. Once uploaded, you can either right-click on the image and hit "Copy Message Link" or click on the image, then click "Open Original" and copy the link in the address bar.
How to Deal with the Limitations of Midjourney's Different Versions?
If you're using the latest version of Midjourney, which is currently in version 5.1 beta, remember that it has its own set of limitations and quirks. At present, it allows only two images at a time. If you wish to upload more images, you may need to switch back to a previous version, such as MJ3, MJ4, or even the Niji version.
Each version has its own capabilities, and you might find one that better suits your needs.
In summary, don't let a simple error keep you from unleashing your creativity in Midjourney. With these easy fixes, you'll be back on the creative path before you know it! Keep experimenting, and remember, sometimes the best solutions are the simplest ones!
Happy prompting!
Or check out this list of all the known Midjourney errors how to fix them.