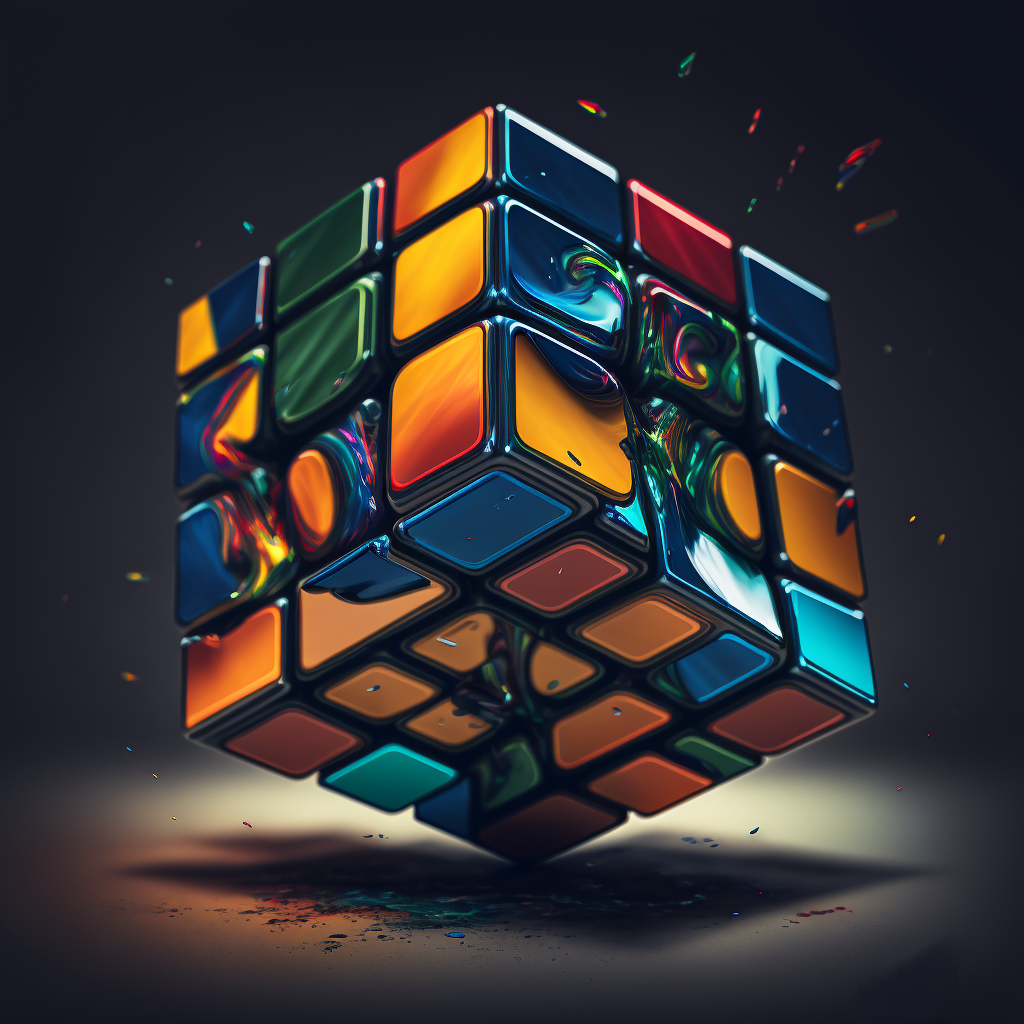 As a child, my family used to go up north to cottage country for a few weeks every summer. I always loved the sun, the campfires, the swimming, and everything there is to enjoy in the outdoors.
At night time though, no television or video games were this millennial's worst nightmare. That is until my parents chose a different cottage one year — a cottage that was chock-full of brain teaser puzzles.
Wooden block puzzles, iron-linked chains, metal cast balls that somehow interlocked. All of these were wondrous to me, and I spent hours on end trying to solve them (in addition to the rest of my family).
As an adult, my love for these games turned into more of a passive hobby. I always keep a Rubik's Cube by my desk, for example. I find it a great way to relax for a few minutes while switching my brain into autonomous mode.
If you have a love for mind teasers and puzzle games, this list is a great place to start. I also included links on how to solve each puzzle below the description.
Enjoy!
10 Amazing Brain Teaser Puzzles for Adults and Children
Let's start off the list with the most famous mind puzzle toy of all — a Rubik's Cube!
This 3D combination puzzle game was first invented in 1974 by architect and tinkerer Ernő Rubik.
It's sold over 450 million pieces since first hitting the market by storm in the 80s.
It's grown so popular, there are even annual world record competitions to see who can 'cube' the fastest.
It can take a little while to learn the algorithm on how to solve it, but once you do — trust me — it's incredibly satisfying to complete one.
One of my other favorite types of brain teaser puzzles is 'simple' metal wire links.
They look incredibly easy to solve — until you get your hands on one.
Each one challenges your brain to think in 2-D, 3-D, and maybe even Infini-D, depending on your puzzle-solving aptitude.
There's something innately satisfying about interlocking several wooden pieces together into a final shape.
That's especially true if the components don't seem to make sense logically!
Of course, they do, but our brains often fool ourselves into thinking these shapes just don't fit together.
Definitely a fun addition to your brain puzzle collection of toys.
While it looks quite simple, the Hanayama Infinity puzzle is anything but.
You can tinker, fiddle, and move the pieces all you want, but unless you're a quasi-genius, it's gonna take you some time to solve.
Also, despite the large image size (my apologies), it's actually quite a small object, perfect for sitting on your work desk.
If you're looking for a nice mix of medium-difficulty puzzles, this box set is a great start.
It has 6 metal wires and 3 wooden disentanglement puzzles.
The best part? The games are simple enough for your kids to learn as well, with some guided help, of course.
The manufacturer also emphasizes the metal pieces are completely smooth and won't be a cutting risk.
Did you ever play Tetris as a kid? I sure did — for countless hours on end.
I sometimes feel it helped form my thinking patterns when I later went on to practice programming and pursue finance in school.
The structural thinking helped me sort complex problems in my mind — and I'd definitely recommend learning this style of thinking as a kid to anyone.
This type of puzzle takes it up a notch as well. Instead of Tetris's 2D arena — this brain teaser requires the user to think in 3D. A fun challenge that's repeatable over and over again with different combinations.
For something a little more left-field, you might want to consider the Kanoodle Brain Twisting 3-D puzzle game.
While the balls may look magnetic — they aren't. Instead, the game challenges you with 200 different puzzles to solve where you have to fit in the various shaped objects into holes on the board.
Ranging from super easy to quite challenging, this game is suitable for pretty much all ages. Fun, challenging, and varies according to your skill level — a perfect puzzle!
For a bit more of a homely feel, you might want to check out this bottle stumper.
At first glance, it looks like one of those bottled ships that seem impossible to construct — and this puzzle might be just as impossible to solve!
Wiggle, waggle, jiggle, jangle — this bottle puzzle requires a lot of spatial reasoning to wrap your head around the final solution.
While it may not be a repeatable puzzle once you've learned its ancient secrets — I'm sure you can have a hell of a lot of fun watching your family and friends try their hand at it afterward.
Extremely simple in appearance, yet complicated in action, this hexagon tangram puzzle is great fun for both kids and adults time after time.
The interesting and intriguing part of this kind of 2D puzzle is the almost exponential ways to solve the puzzle.
Every time you pull out all the pieces and mix them it's like starting a new puzzle from scratch. A great coffee table game to keep around, that's for sure.
Most reviewers comment on how well made this cast iron puzzle is — and then follow up with a statement on how they have yet to solve it!
Definitely a fun challenge for those into entanglement puzzles.
I also like the feeling of cracking a safe, even if the only thing I'm really cracking is my head against the wall in frustration.
This is the 2nd BePuzzled game I included on this list — purely because they make some amazing products. Check out some of their other stuff too if you like this one.
Takeaway
That's it! If you're anything like me, you enjoy taking the occasional breather and relaxing with a puzzle. I've never been a huge fan of traditional jigsaw puzzles as they tend to take a long time (and a lot of space).
That's why I enjoy these micro-challenges much more.
Even better — for some people — there's almost always an online tutorial showing how to solve it. Just in case you can't quite solve it but still want to show your child how smart you are. 😉
Thanks for reading!
---
J.J. Pryor
You might also be interested in some fun ideas for stuff to do on the weekend.
This article contains some affiliate links which help support me as an author. They don't cost you anything — I'll just earn a small commission from Amazon if you make a purchase through them. Thanks for any support!