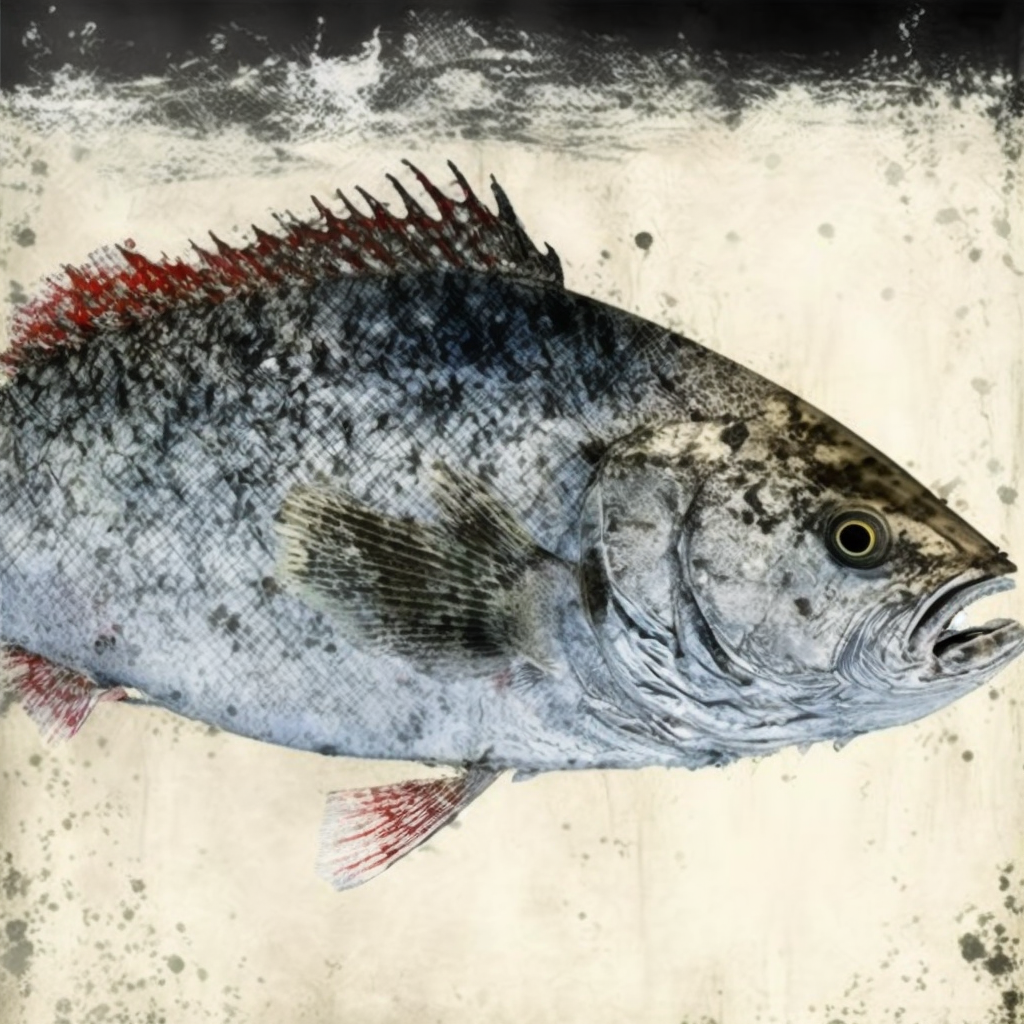 "Many men go fishing all of their lives without knowing that it is not fish they are after." — Henry David Thoreau
For almost 150 years, Japanese fishermen have been practicing the art of gyotaku fish printing. Every year, massive fishing contests would be held. But, as this was before the time of photography, judges sought out a better more accurate way of determining who could catch the biggest fish.
That's when gyotaku fish printing first came along.
What is gyotaku fish printing?
Gyotaku fish printing is a nearly 200-year-old traditional Japanese method of imprinting fish. The art of fish printing is relatively simple and follows three golden rules: catch, print, eat.
A fisherman would come across an absolute monster of a fish and catch it. Not having a camera, or certainly not willing to take the new technology on a wavy boat, they'd dip the fish in ink, lay it down on rice paper, and press it against it leaving an imprint. Afterward, they'd wash the ink off the fish and enjoy a nice meal or sell it in market shortly after.
The word gyotaku is translated as "fish" (gyu) and "rubbing" (taku), and is similar in practice to the ancient practice of Chinese stone rubbing.
The oldest known record of gyotaku dates back to 1857 and is a carp caught in the Mogami River. Of course, there are other claims, but this one seems to be the most prominently believed. Plus, you can actually go see it for yourself at the Honma Museum in the Yamagata prefecture — among the largest collection of gyotaku fish prints in the world.
Gyotaku is a traditional form of Japanese art that began over 100 years ago as a way for fishermen to keep a record of the fish they caught. They would apply sumi ink to one side of a freshly caught fish, then cover the fish with rice paper and rub it to create an exact image of the fish. The ink was non-toxic and allowed for the fish to be processed for eating while preserving records of fish species and sizes.
To record the fish, fishers would use sumi ink and washi paper. More importantly, non-toxic varieties were often used so that people could actually eat the fish after, rather than dying a horrible inky death. Even samurai might have used the method to determine who was the winner of fishing competitions.
In the 1950s, a massive gyotaku artwork exhibition was held at the Museum of Natural History in New York City, put on by a group called the Gyotaku-no-kai. From this event and further work done by the organization, gyotaku fish printing became known in the west and as a delicately unique art style ever since.
It's also still practiced by fishermen and fisherwomen even to this day.
---
For more weekly amusement, sign up here for free.