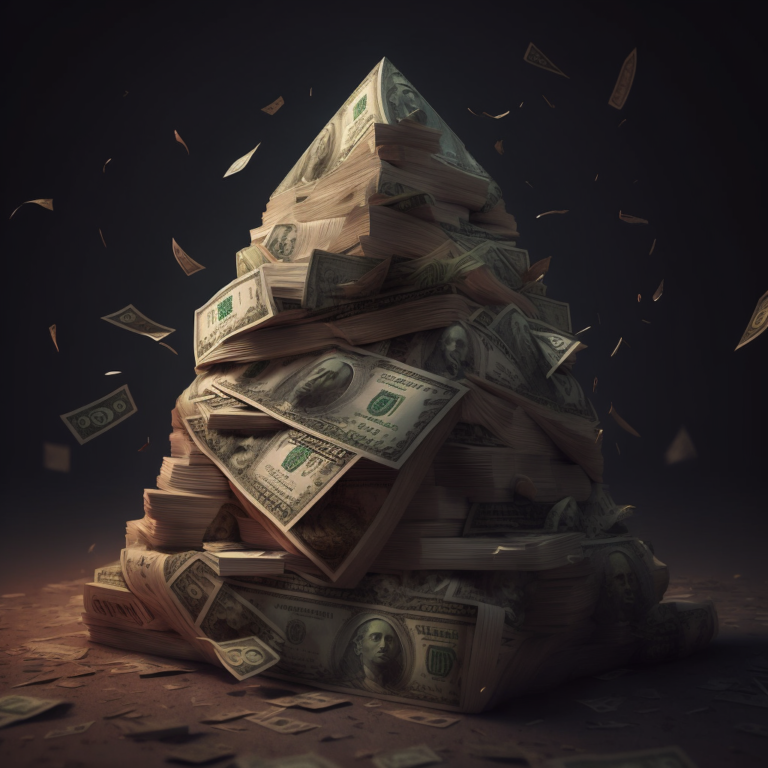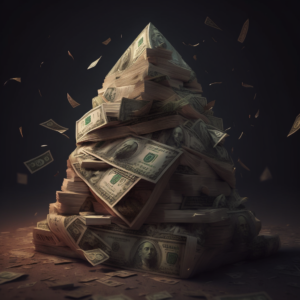 "I've probably heard more than 10,000 pitches … and truth be told, most of them sucked." — Kevin O'Leary
The well-known business magnate Kevin O'Leary has certainly been around the startup block a few times.
His first successful company — an educational software producer called Softkey — was sold to Mattel at the height of the 90's bubble for $4.2 billion.
Later on, his career took him into many different ventures, even owning a hedge fund and an early-stage venture capital company.
But what he's probably most famous for is his long stints on investor pitch reality shows — Dragon's Den and Shark Tank.
Dragon's Den and Shark Tank
If you're not familiar with the format of the shows, rich business magnates sit on a panel assessing hundreds of startup pitches per season.
At best, the pitchers can pick up a partnership or investment from a huge name in their industry.
At worst, it's a chance for small business owners to get their brand out there in front of millions of viewers —or, I suppose, end up crying as multiple contestants have in the past.
Why does that happen?
Well, usually it's because of how "Mr. Wonderful" got his nickname. He's famous for being blunt, crass, and straight to the point — often at the expense of whoever he's talking to.
But the advice, as harsh as it can be, is often right on the money.
Entrepreneurs often don't get to hear the reality of their venture. They're surrounded by supportive friends, family, and investors who all want their businesses to succeed.
But Mr. Wonderful seemingly loves cutting through this illusion with poignant-but-harsh advice.
And we can gain a lot of insight into his experience from this. He's even talked about it at length.
When someone has invested in startups for over 30 years, he likely has learned a thing or two. Especially when you consider that between Dragon's Den and Sharktank, he has personally judged thousands of small business pitches.
So what made him pick some pitches over others?
Learn from the Shark: Kevin O'Leary's Top 3 Key Pieces of Investment Pitch Advice
1. The right personality
When you have under 5 minutes (or just 90 seconds) to pitch the heart and soul of your business, it can get pretty harrowing.
Not to mention being on tv for the first time, potentially in front of millions of viewers.
Not only do you need to know the ins and outs of your business, but you should often have a full understanding of the entire industry you're entering into.
To be able to pitch this in 90 seconds, and then elaborate more for a few minutes if given the opportunity, is nothing short of frightening to most people.
But it's the best way to stand out from the crowd.
And that's Kevin's first rule when evaluating pitches.
"The entrepreneur (is) able to articulate the opportunity in 90 seconds or less." — Kevin O'Leary
What's the best way to do that? Practice.
Practice, practice, practice your pitch 1,000 times before you ever get to do it.
Knowing and memorizing what you want to say — including all potential questions you think you may be asked — is by far the best method to prepare for this.
You'll establish enough confidence in your knowledge and pitch that the fear of the moment won't be able to overtake you.
2. The right team to do it
Being confident and articulate in the pitch is incredibly important. But so is having and expressing your team is the most capable to execute the business plan.
If you watch Sharktank, you'll often see just 1–3 presenters of a company. Sure, many companies are just that small, but the successful pitchers bring their A-team when they can.
Every single person presenting has practiced just as hard as the main owner. On top of that, they usually have their own unique skill set that adds to the attractiveness of the offer.
More importantly, those skill sets need to be important to the judges themselves. You'll hardly ever see an episode where one of the presenters isn't asked a question or to speak.
"(They) were successful in convincing investors that they were the right team to execute the business plan." — Kevin O'Leary
The investors want to know the whole team is solid, intelligent, and the right people for the job. If they can do that, they'll win their pitch.
If you're looking for funding, you should remember that your team is just as important as the product itself.
3. Full understanding of the business
The last remaining piece of the puzzle is also extremely important.
"(They) knew their numbers and had a comprehensive understanding of their business models." — Kevin O'Leary
Investors hardly ever give money to companies whose founders have a complete lack of understanding of numbers.
Sure, not everyone majored in accounting or finance, but that doesn't mean they won't be able to have a basic understanding of an industry's metrics.
Business plans can be vetted by financial experts. Industry data reports can be purchased or marketing studies can be found, sometimes for free.
Kevin even recommends bringing a 'numbers guy' if the founders themselves are lacking in that skill.
The point is — to be successful in an investment pitch — you have to have a great understanding of your business financials and the niche you're going into.
Takeaway
Kevin O'Leary certainly has a knack for business and investing in startups. If you or a friend are venturing into the scary world of finding funding for your company, his advice can go a long way in helping.
Kevin O'Leary's top 3 things to do for an investor pitch:
Master your pitch and practice, practice, practice before
Bring the right team to present
Know your business model and industry inside and out — and if you don't, bring someone who does
One last piece of advice Kevin mentions is one we often see incredibly successful people say.
"Do not go after entrepreneurship out of the greed of money, you will never find it." — Kevin O'Leary
Instead, he advises you to chase your passion and focus on the journey itself. Your venture may not be successful, but if you only keep your eyes on the prize, you may never see it in the end.