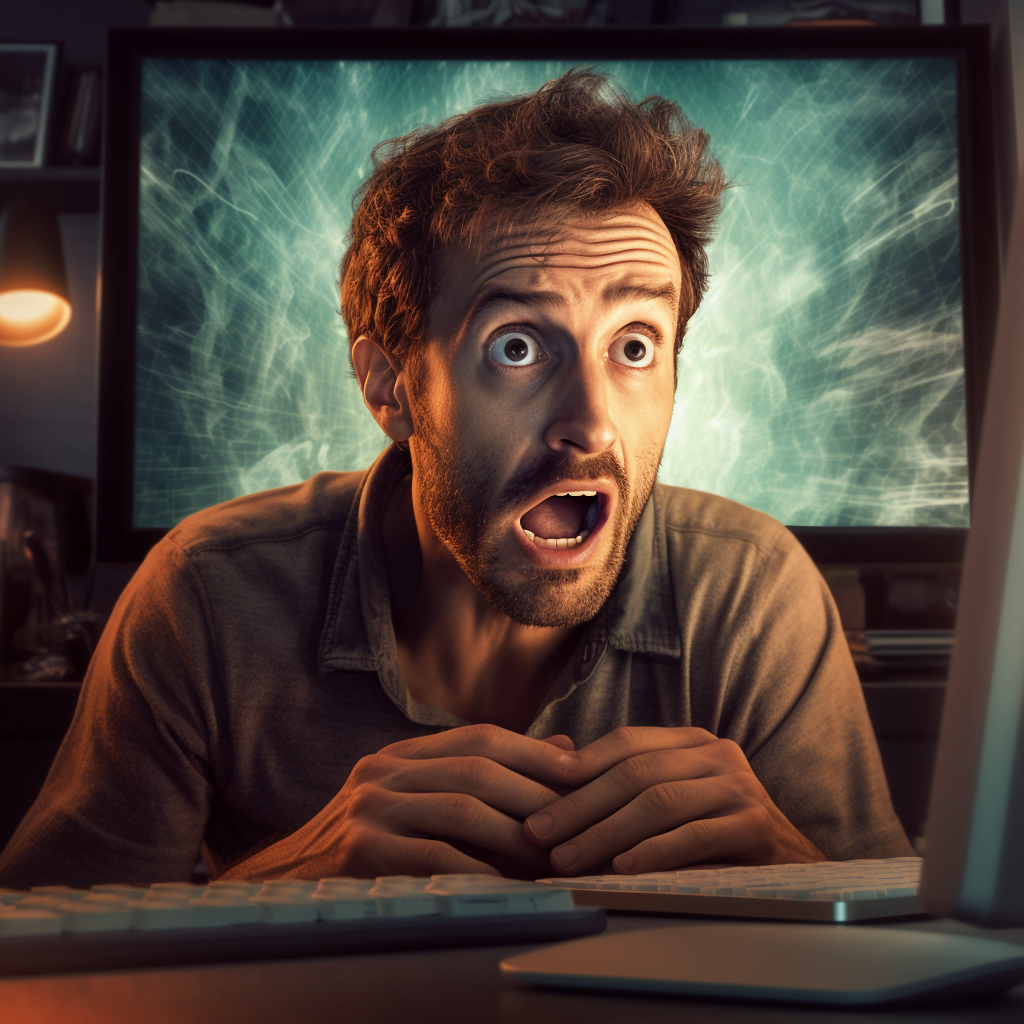 Are you wrangling with the task of removing an image from Midjourney's Public Gallery? Is your mind swirling with questions on how to unpublish pictures or delete those oddball creations that you wish you never crafted?
Take a deep breath! We're here to navigate this maze with you.
Let's roll up our sleeves and dive into the process of cleaning up your Midjourney's Public Gallery.
How Do I Delete Images from the Midjourney Gallery?
Midjourney, while a fantastic platform for creating and sharing artwork, doesn't currently offer the ability to unpublish images solely from the gallery. If you need to erase your creation from the public eye, you have to take the route of permanent deletion.
And yes, it's an irreversible action, so ensure you are absolutely certain before proceeding.
To bid goodbye to your unwanted images, you have to swing into action on Discord. Once you open the image that you wish to vanish into thin air, simply add an 'X' as a reaction.
Confused about how to add reactions? Just click on the Emoji at the top right corner, select 'Add Reaction', and choose 'X'.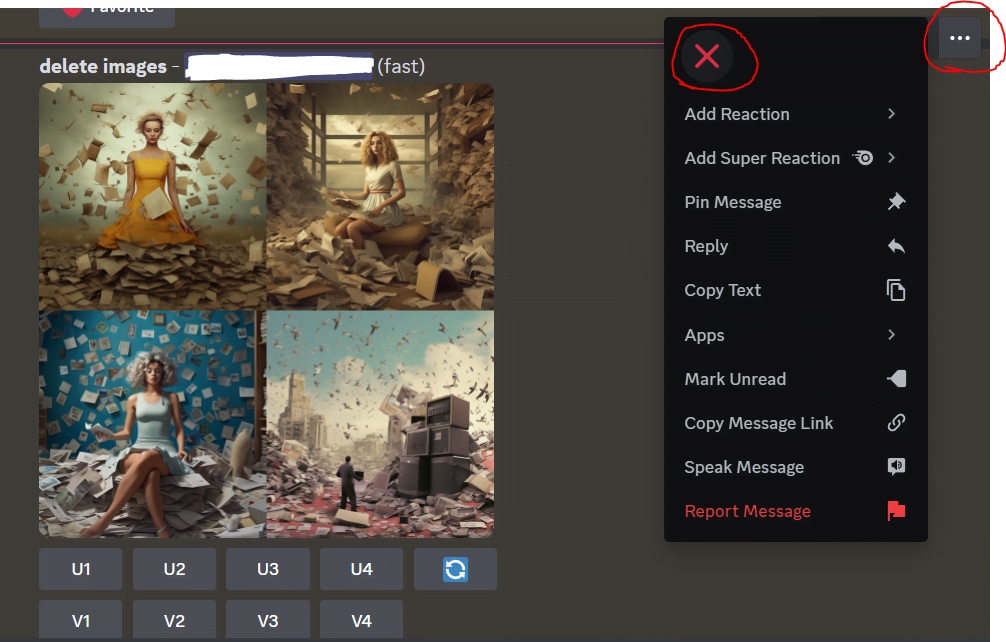 If you can't find it, type 'x' in the search bar, and voila, it will make an appearance.
Hit 'Enter', and you'll see your image disappear promptly, like a magician's trick!
Can I Delete Images Directly on Midjourney.com?
You might be wondering if there's a way to delete images directly from Midjourney.com. Unfortunately, the current answer to that is a resounding 'No'.
To delete an image, you have to go through the Midjourney Discord server. This means you need to react to the image you want to delete with the "Midjourney delete" icon.
However, if you cannot find the image on Discord that you want to delete, you can locate the image on Midjourney.com, and then load it into Midjourney Discord for deletion.
How Can I Remove Images from the Midjourney Web?
Locating an image on Midjourney Discord can be challenging, especially for users on free trials. Why? Because they create their artwork in the '#newbies' channels, which are often crowded with a throng of community members.
But don't worry! Here's a workaround.
Start by finding the image on Midjourney.com gallery, hover over it, and click the "three horizontal dots". Now, click "Copy", followed by "Job ID" to copy it.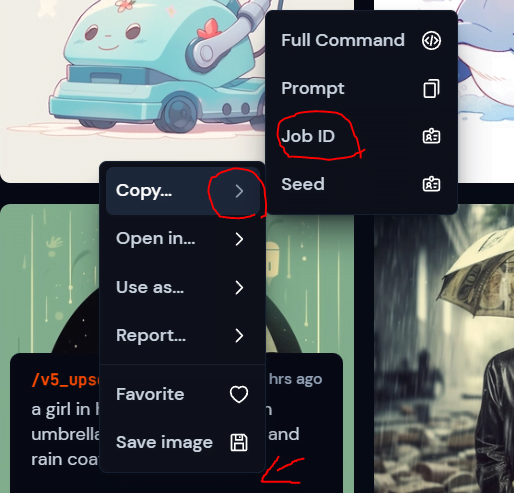 Then go to any '#newbies' channel or "Midjourney Direct Message" if you're a paid member.
Now, type in the "/show" command and paste the Job_ID that you copied earlier. Hit 'Enter', and you'll see your image pop up on Discord.
The final step? React with the 'Midjourney delete' icon (the red X), and just like that, your image will be no more.
There you have it! Now you are equipped with the tools to maintain your Midjourney Public Gallery and ensure it is a true reflection of your creative genius. Happy crafting!