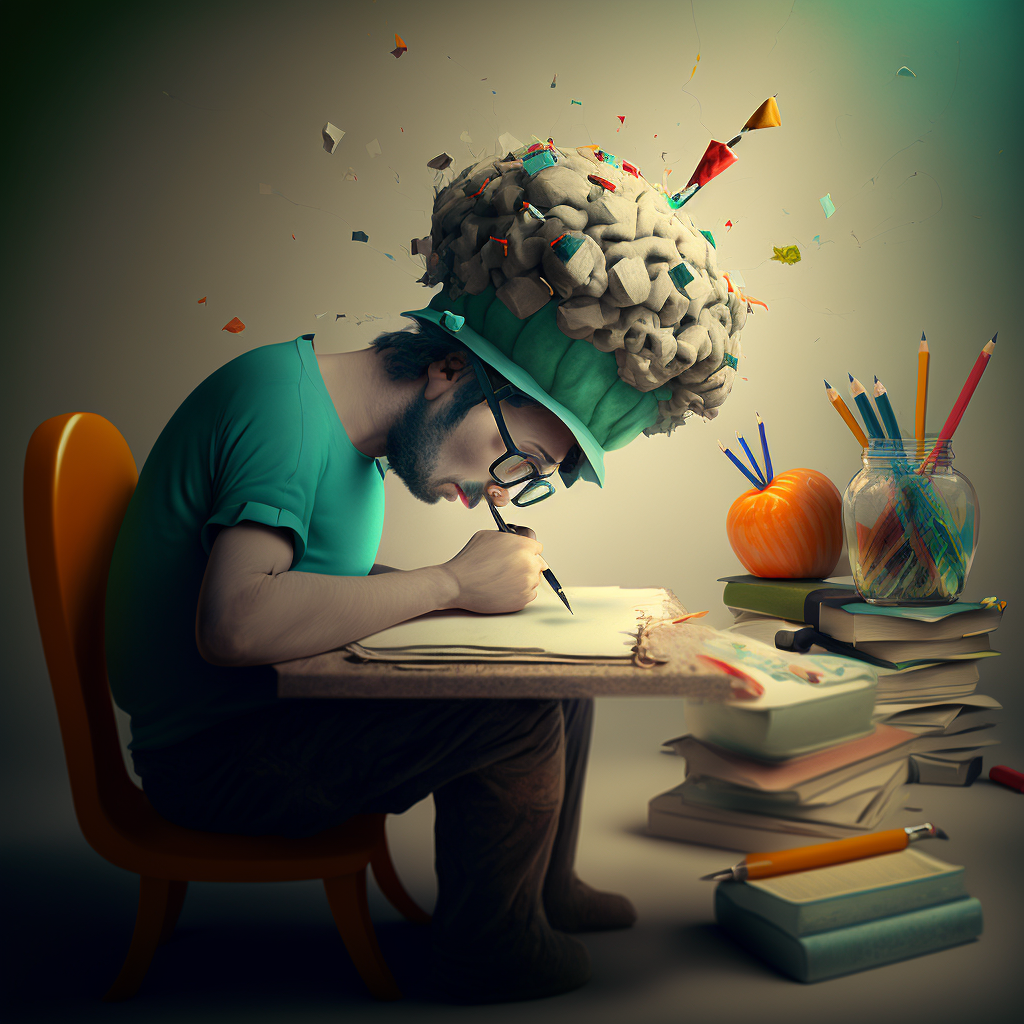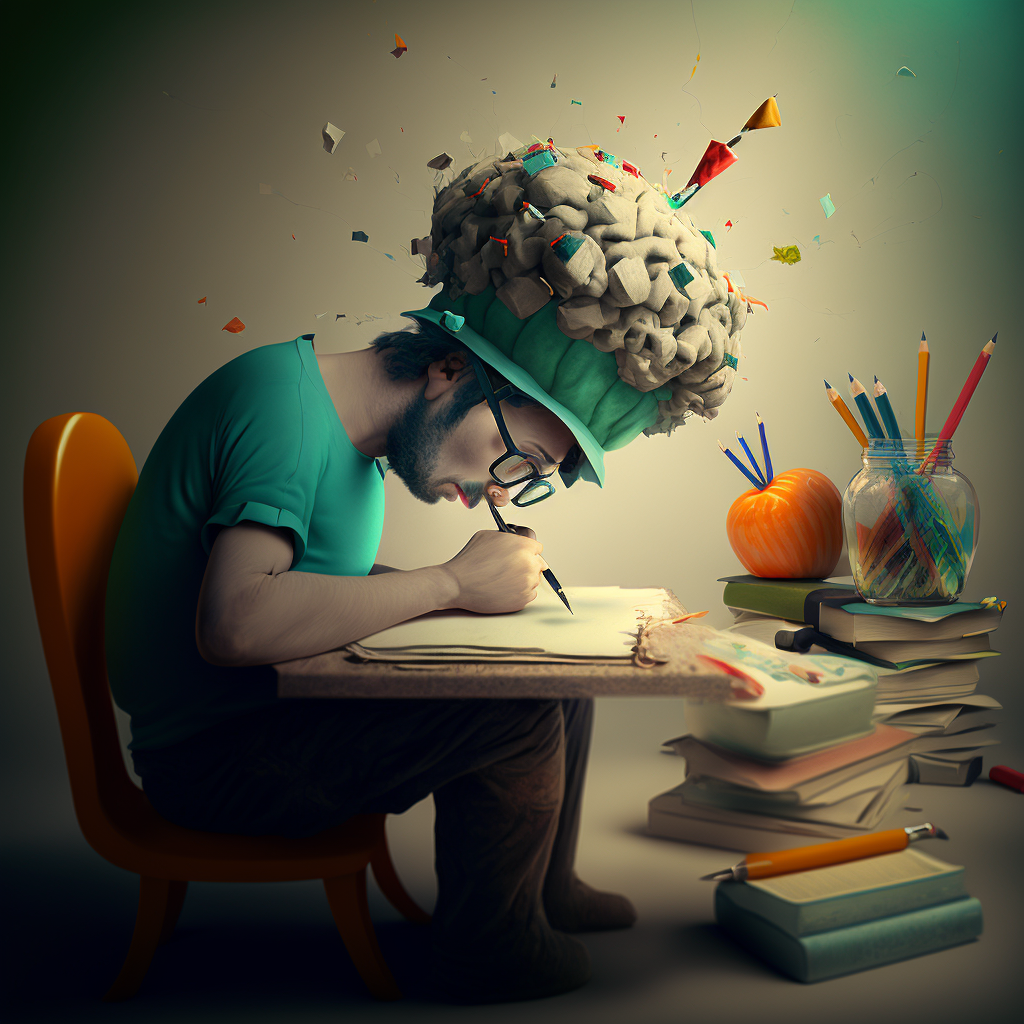 Are you feeling a bit overwhelmed because you have to write yet another essay? Don't worry — we've got you covered with these 900 essay topics that can almost guarantee success. Whether you're writing an expository piece or a persuasive argument, the topic ideas listed in this article will inspire some good old-fashioned fun!
So put away the dreaded red pen and get ready to develop new ideas for essays. We can promise it won't be too hard, but you can get there eventually. After all, writing an essay sure is no piece of paper! In any case, let's explore a huge number of awesome essay topics and ideas to write about.
Personal Essay Topics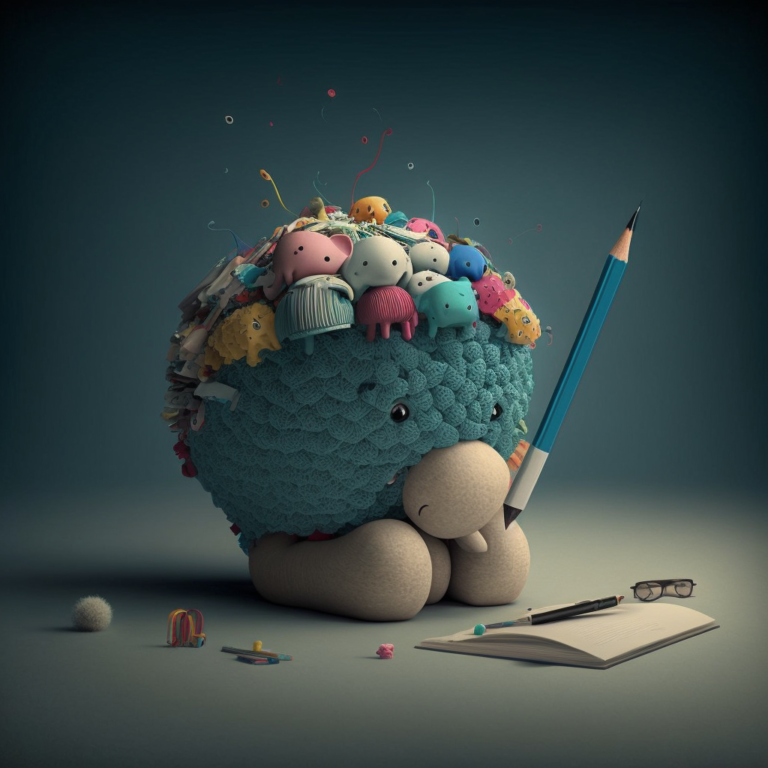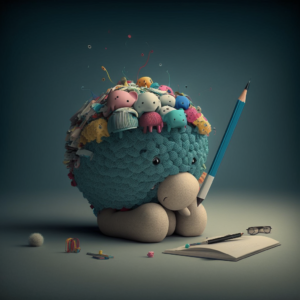 A personal essay is a great way to express yourself and your thoughts. It can be incredibly empowering to share your experiences, reflections, memories, and emotions with an audience in a written form—whether it's an online blog post or a school assignment. Personal essays allow you to reminisce on past events that shaped who you are today, explore current feelings, or discuss overarching goals for the future. No matter what topic you choose, writing a personal essay can open new doorways for creativity and self-expression.
1. A Tour of a Quirky Collection: Exploring the contents of an offbeat hobby
2. My Journey to Self-Confidence in College After High School Insecurities
3. One Day at the Local Farmer's Market: An Observational Essay
4. What It Takes To Be the Best Version Of Yourself: Learning Self-Acceptance
5. Reflections on Working During High School and College: How to Adjust Accordingly
6. Living with Roommates: Keeping Your Cool in Confining Spaces
7. Defeating Stereotypes While Making Connections: Experiences as a Minority Student
8. The Road Less Traveled: Experiencing Life From Unconventional Perspectives
9. Seven Habits That Changed my College Experience for the Better
10. Revamping the High School Syllabus: Why Our Education System Needs an Update
11. Conquering Difficult but Essential Life Lessons from Summer Jobs
12. Examining Political Decisions Through the Lens of Personal Views
13. Adapting to New Cultural Norms After Moving Across Borders
14. Taking Back Control Through Resilience Training
15. The Challenges of Being Multilingual: Fitting in On Both Sides
16. The Social Stigma of Mental Health: Combating It One Day at a Time
17. The Harsh Realities of Being Homeless in Our Current World
18. How Important it is to Spend Quality Time with Nature
19. Learning to Love Your Not-So-Perfect Self After Experiencing Rejection
20. Exploring What Succes Really Means In Today's Society
21. Growing Up Without Authority Figures: A Journey to Independence
22. Taking Forward Steps into Adulthood Through Volunteering Abroad
23. Wresting With the Consequences of Peer Pressure During High School and College
24. Reflections on Fostering New Perspectives As an Outsider
25. Contradictions of Life: Understanding Its Unpredictability
26. Exploring Racism, Privilege and Societal Structures Forged By History
27. Thoughts on Transcending From Youth Into Adulthood
28. Remembering Friendships Formed Along the Way: Patterns of Outgrowing Relationships
29. Navigating Tuition Fees & Financial Aid Processes While Pursuing Higher Education
30. Companies Aimed To Help Low-Income Students Get Into College
31. Struggling To Keep Up With the Joneses: The Pressure To Compete For Grades
32. On Choosing Between Family and Career Aspirations: A Dilemma Without an Easy Answer
33. How High School Clubs Can Help Students Reach Their Goals In College & Beyond
34. Adjusting to Life as a Transfer Student After Moving Colleges
35. Challenges of Studying Abroad While Balancing Academics And Friendship Dynamics
36. Reaching Out Through Charity Work: Better Understanding Of Disparate Socioeconomic Gaps
37. Exploring Kinship Ties By Examining Cultural Values, Practices and Customs
38. An Analysis of Stereotypical Characters in Movies That Influence Modern Day Thinking
39. Coping with Academic Stress While Prioritizing Self-Care During Exams
40. Negotiating Gender Inequality in Enhanced Environments of Creative Expression
41. Owning Uncomfortable Feelings and Adapting Healthy Cognitive Habits
42. What It Takes To Successfully Navigate a Job Interview
43. Sexism Vs Feminism – An Evaluation Of Gender Roles In Society
44. Self Identity In Terms of Spoken Language – Appreciating Linguistic Diversity
45. Overcoming Difficulties And Celebrating Victories: My Academic Growth Story
46. Achieving Spiritual Balance Through Cultivating Mindful Habits
47. Growing Up In An Unsupportive Home Environment: Challenges To Mental Wellbeing
48. Reconciling Faithful Beliefs Of Religion With Modern Day Practices
49. Piecing Together the Past – Reflection on Ancestors, Culture and Values
50. Dealing with Uncertainty During COVID-19 Times & Learning to Create Opportunities
51. Exploring Robotics Education in Schools: How It Could Reshape our Society
52. Finding Meaning From Life Experiences Through Creative Writing Prompts
53. Bringing Awareness to Invisible Illnesses: On The Bodily Burdens of Chronic Health Conditions
54. Examining Mobility Limitations For Lower Income & Disadvantaged Families in Urban Areas
55. Balancing Aspirations for Career Success & Relaxation/Recreation Time For a More Fulfilling Life
56. Negotiating Self-Love After Partaking In Abusive Relationships – Stopping Mind Games
57. Letting Go of Emotional Baggage from Childhood Affects – Releasing Subconscious Behavior
58. Redefining Success Through Charitable Actions & Humanitarian Initiatives
59. Gratitude Reflections on Scaling Difficult But Rewarding Life Experiences
60. Relating Art To Social Change: Celebrating Creative Expressions for Liberation Thinking
61. Constructing a New Normal After Suffering Loss or Trauma – Reflecting On Unfathomable Grief
62. Sickness Can Not Stop Dedication to Education – Chronicles of Battling Illnesses In College
63. Overcoming The Burden Of Perfectionism: How It Affects Society & Personal Lives
64. Stress Management Techniques For High School and Collegiate Demands
65. Assertiveness Training To Achieve Results Without Worrying Too Much About People Pleasing
66. Plotting Your Own Path As A Non-Traditional College Student – Staying True To Yourself
67. Finding Comfort In Vulnerability After Years of Hiding Behind A Facade
68. Islamaphobia In Modern Day: Exploring The Roots Of Prejudice And Fearmongering
69. Using Humor As An Outlet For Parental Pressure/Expectations During Adolescent/Teenage Years
70. A Spark Of Imagination – The Power Of Creative Writing To Shine Through Limitations
71. How Important Is It For Teenagers To Visually Express Emotional Issues?
72. Educating Ourselves on Social Media Flaws Facing Young Adults Throughout College Years
73. Motivational Mantras Used As New Year Resolutions After College Graduation
74. Re-assessing Unmet Goals Following Postponed Graduate School Studies
75. Embodied Awareness In Problem Solving: Examining Advantages & Disadvantages of Physical Body
76. Career Searching – Where to Begin When Understanding Personal Strengths and Weaknesses
77. An Exploration Of The Impact R&B Music Has On Society Despite Negative Criticism
78. Effects of Growing Up Too Fast In An Impatient World At Early Ages
79. My Life Perception Through Digitally Enhanced Landscapes During A Pandemic
80. Overcoming Imposter Syndrome Being Both Shy And Assertive Simultaneously in a Competitive Classroom
81. Quarantine Chronicles – Expressions Of Loneliness From Self-Isolation Practices
82. Exploring Gender Norms With Reflections On Beauty Ideologies
83. Developing Long-Term Skills During Lockdown Times To Stay Relevant In The Future
84. My Transgender Experience: Understanding Gender Identity In Relation to Religious Dogmas
85. Deconstructing Unfounded Opinions Through Critical Thinking On Controversial Topics
86. Creating Aversion to Substance Abuse: Motivational Essays As Treatment Alternatives
87. Comprehending the Impact of Depression of Former Students on Higher Education Systems
88. Processing Anxiety While Waiting For College Admission Results – Personal Planner Project Ideas
89. Defining Self-Love After People Pleasing For Way Too Long: Taking Control Of One's Life Again
90. Guiding Lights for Dealing with Grief and Stress Inundating Current Social Environments
91. Mental Health workshops to teach empathy in Intro to college classes for freshmen
92. Reflections on Bullying During High School – Supporting Student Growth Throughout K-12
93. Exploring Low-Wage Jobs And Its Unexpectedly Rewarding Experiences
94. Looking Back at Growing Pains With Gratitude & Positive Affirmations
95. Post-Traumatic Growth From Overcoming Struggles In Adolescence For Adult Successes
96. Fighting Stereotypes To Conquer Sexual Harassment: An Evaluation of Consent and Respect
97. Evaluating Environmental Interdependence Throughout Global Climates & Social Structures
98. Finding Inspiration Through Sports After Targeting New Academic Goals
99. Learning Foreign Languages In College – Understanding Different Cultural Backgrounds
100. Surmounting Adversity By Reclaiming Power Over Immediate Circumstances
Persuasive Essay Topics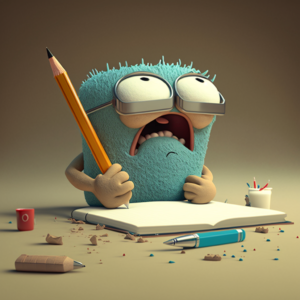 If you're looking for a way to make your opinion heard and potentially even change others' minds, then persuasive essays are for you! Persuasive essays offer an interesting way for students to practice their research skills and explore opinions on important topics. They also teach how to craft well-rounded arguments that attempt to influence the reader's opinion using facts, logic, and emotion.
1. Should all charities and non-profits require volunteers to sign a mandatory background check?
2. Should high schools make community service mandatory?
3. Is it the government's responsibility or the individual's responsibility to take care of our environment?
4. Is it important for parents to limit their children's time on social media?
5. Are students ready to face the real world upon graduating college?
6. Should colleges ban cigarettes and other tobacco products on campus?
7. Should there be stricter laws against cyberbullying?
8. Should same-sex couples have equal rights as traditional couples?
9. Should professional sports athletes receive higher salaries than doctors and educators?
10. Should schools institute shorter summers and longer school years?
11. Should bullfighting be banned in all countries?
12. Is it ethical for college admissions to consider race?
13. Is fashion a source of negative body image in teens?
14. Do sharing-economy services such as Airbnb benefit communities?
15. Should sport betting be legalized in all states?
16. Should standardized testing be eliminated from the public education system?
17. Should the voting age be lowered to 16?
18. Should mobile phones be banned in classrooms?
19. Are GMO foods safe for human consumption?
20. Do celebrities' opinions, influence public opinion and vice versa?
21. Is it fair to tax unhealthy foods?
22. Should all college professors be required to have a master's degree or higher?
23. Does the use of technology in education limit creativity?
24. Is it unethical for companies to test products on animals?
25. Does watching television make people violent?
26. Should schools offer rewards for good grades?
27. Should sugar-sweetened drinks be regulated?
28. Are alternative forms of fuel capable of eliminating our dependency on fossil fuels?
29. Should students wear uniforms?
30. Should video games be used as educational tools?
31. Is it acceptable to impose "sin taxes" such as alcohol and cigarettes?
32. Should drug testing be allowed in sports?
33. Is it necessary for businesses to provide healthcare benefits for their employees?
34. Are zoos beneficial to animal conservation?
35. Should online stores add restrictions to prevent the sale of counterfeit items?
36. Is the media responsible for creating unrealistic body expectations among teens?
37. Should all international adoptions be regulated and monitored?
38. Should celebrities pay taxes like regular citizens?
39. Are public transportation services important enough to subsidize with city funding?
40. Is it important to require more strict laws against animal cruelty?
41. Would implementing a maximum wage limit help decrease income inequality?
42. Is advertising targeted at children unethical?
43. Can social media make people feel anxious, depressed, or lonely?
44. Does the internet have an adverse effect on young people's mental health?
45. Is it necessary for hotels and restaurants to use environmentally-friendly products?
46. Are restrictive immigration policies harmful to society?
47. Should elementary schools focus on teaching basic coding skills?
48. Do violent video games lead to increased aggression in children?
49. Should parents monitor their children's phone usage?
50. Should companies stop using single-use plastics?
51. Is plagiarism ethical?
52. Should college athletes be paid?
53. Should students be required to study both traditional and digital forms of communication?
54. Are environmentalist policies beneficial to global economies?
55. Should phones be banned from restaurant dining areas?
56. Should there be gender quotas in corporate boardrooms?
57. Should online dating services conduct background checks on their members?
58. Are fashion and beauty industries creating unrealistic expectations of women?
59. Should companies be held liable for products that cause health issues or environmental damage?
60. Should students learn foreign languages in school?
61. Do increased taxes address poverty?
62. Is the death penalty an effective deterrent to violent crime?
63. Should marijuana use be decriminalized?
64. Are affirmative action policies beneficial to minority groups?
65. Do privately-run prisons improve public safety?
66. Is it better to buy organic produce over conventionally grown food items?
67. Does increasing the minimum wage lead to increased economic equality?
68. Is a college degree worth the cost?
69. Should countries like the U.S. provide universal healthcare?
70. Are smartphones too expensive for the average teen?
71. Should there be restrictions on indoor tanning facilities?
72. Is fourth estate journalism important for democracy?
73. Are transportation emissions reducing air quality?
74. Is urban sprawl negatively impacting local environments?
75. Does subsidizing renewable energy create incentives to reduce our carbon footprint?
76. Should social media be moderated to reduce censorship?
77. Should adults have stricter laws against texting while driving?
78. Does the use of laptops in classrooms improve the student learning experience?
79. Is it morally wrong for prisoners to own cell phones inside prison walls?
80. Are some international aid organizations ineffective at solving global crises?
81. Should parents receive financial incentives for vaccinating their children?
82. Should college athletes receive special treatment from professors?
83. Can online gaming lead to addictive behavior among teens?
84. Should standardized testing provide more reliable measures of educational outcomes?
85. Are virtual reality experiences beneficial or detrimental to physical health?
86. Will automation replace human labor in the future?
87. Could cricket as a sport overtake football in popularity?
88. Is there evidence that participating in sports can improve academic performance?
89. Should advertisements contain age restrictions on content?
90. Is it okay for public figures to joke about serious topics like addiction and mental illness?
91. What role does technology play in privacy rights and data security?
92. Does social media promote creativity and collaboration?
93. Should employers offer flexible work hours to address productivity issues?
94. Are video games a valuable way for students to learn teamwork and leadership skills?
95. Should radio stations be required to play diverse music genres?
96. What is the best way to combat climate change?
97. Is genetically-modified food beneficial to global agriculture?
98. Do international trade agreements favor certain countries over others?
99. Are comedians' routines too often based on stereotypes that are damaging to specific populations or gender identities?
100. Should universities make student loan debt forgiveness available to graduates with financial need?
Argumentative Essay Topics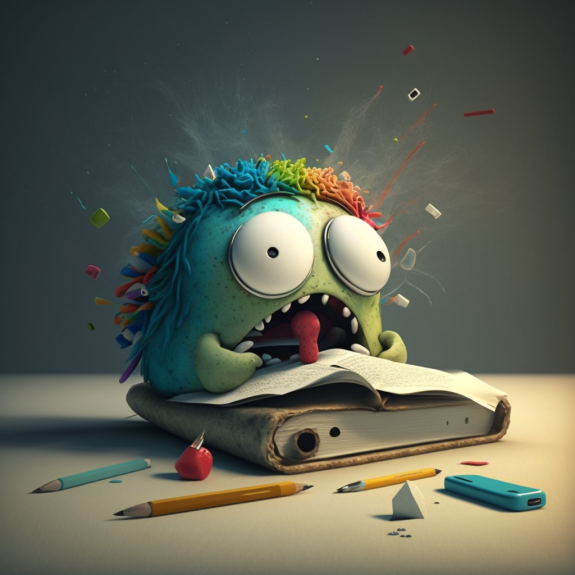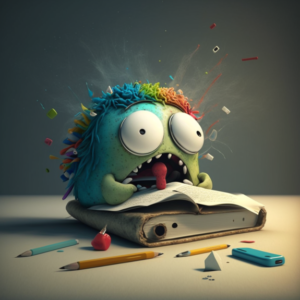 Argumentative essays require strong research, persuasive evidence, and powerful arguments to make an effective case. They test your ability to think critically and analyze different perspectives on a topic.
1. Should the death penalty be abolished?
2. Should all schools be required to offer free meals to students?
3. Is the use of animals in medical research necessary?
4. Is the legalization of marijuana beneficial?
5. Are there benefits to genetically modified foods?
6. Should the government provide universal health care?
7. Is the current level of gun control sufficient?
8. Should the minimum wage be increased?
9. Should homeschooling be allowed?
10. Should the internet be censored?
11. Is affirmative action necessary?
12. Is the current tax system fair?
13. Should the US military intervene in foreign conflicts?
14. Should smoking be banned in all public places?
15. Should college education be free?
16. Should schools be allowed to use corporal punishment?
17. Are there benefits to having a single-payer healthcare system?
18. Should video games be regulated?
19. Should the voting age be lowered?
20. Should school uniforms be mandatory?
21. Should cosmetic animal testing be banned?
22. Are standardized tests an effective means of assessment?
23. Should there be stricter regulations on the advertising industry?
24. Is the current welfare system effective?
25. Should the US implement a carbon tax?
26. Should the government offer more support for renewable energy sources?
27. Should parents be held responsible for their children's actions?
28. Should the US adopt a trade protectionism policy?
29. Should the US government provide free public transportation?
30. Should television and radio censorship be enforced?
31. Should religion be taught in public schools?
32. Is the current copyright law effective?
33. Should animal testing be allowed for medical research?
34. Should the US military be allowed to recruit in high schools?
35. Should the government provide more funding for the arts?
36. Is the current education system effective?
37. Should the government be allowed to restrict certain types of speech?
38. Should the government provide more financial aid to students?
39. Should the government increase funding for scientific research?
40. Should recreational drugs be decriminalized?
41. Should the government be allowed to censor the internet?
42. Should Facebook and social media be banned?
43. Is the criminal justice system fair?
44. Is the current immigration system effective?
45. Should we adopt a universal basic income?
46. Should the government fund Planned Parenthood?
47. Should the death penalty be used for juveniles?
48. Should the government provide more assistance for the homeless?
49. Should the government ban the use of drones?
50. Should countries adopt a more open border policy?
51. Does technology make people feel more isolated?
52. Should the government impose stricter regulations on the banking industry?
53. Should the US adopt a single-payer healthcare system?
54. Is the current system of campaign finance reform effective?
55. Is the current system of food labeling effective?
56. Should tobacco be legal?
57. Should the government provide more funding for renewable energy sources?
58. Is the current system of copyright law fair?
59. Should immigrants be allowed to use public services?
60. Should the government impose stricter regulations on the pharmaceutical industry?
61. Should the government provide more funding for public schools?
62. Should the government provide free college tuition?
63. Should the use of animals in entertainment be banned?
64. Do most politicians display the dark triad traits?
65. Should fathers and mothers get equal parental leave?
66. Is the current education system effective?
67. Is the current system of corporate taxation fair?
68. Should the government impose stricter regulations on the food industry?
69. Should the government fund stem cell research?
70. Should recreational marijuana be legalized?
71. Should the government regulate the use of artificial intelligence?
72. Should we be able to modify our genome?
73. Is the current system of copyright law too strict?
74. Should plastic be banned?
75. Should the government fund the arts?
76. Should more funding be given for research into alternative fuel sources?
77. Should animal testing be allowed for scientific research?
78. Should public universities offer tuition-free education to their students?
79. Should employers be required to offer family leave?
80. Should the government regulate the sale and use of drones?
81. Should the government regulate online privacy?
82. Should genetically modified organisms (GMOs) be allowed in food production?
83. Is the current system of campaign finance reform too strict?
84. Should companies be allowed to use data collected on customers without their knowledge?
85. Should the government provide more funds for renewable energy sources?
86. Should religious beliefs be taught in public schools?
87. Should cell phones be banned in school?
88. Should states implement stricter gun control laws?
89. Should the government increase surveillance of citizens?
90. Should parents be responsible for monitoring their children's internet activity?
91. Should there be restrictions on how much time people can spend playing video games?
92. Should the US intervene in other countries' internal affairs?
93. Should cyberbullying be made a criminal offense?
94. Should the US adopt a flat-tax system?
95. Should all employers provide paid sick leave for their employees?
96. Should genetic testing be mandatory?
97. Should the government provide free internet access for everyone?
98. Should students get to choose their curriculum in high school?
99. Should states impose taxes on sugary drinks?
100. Should citizens be allowed to own guns?
Descriptive Essay Topics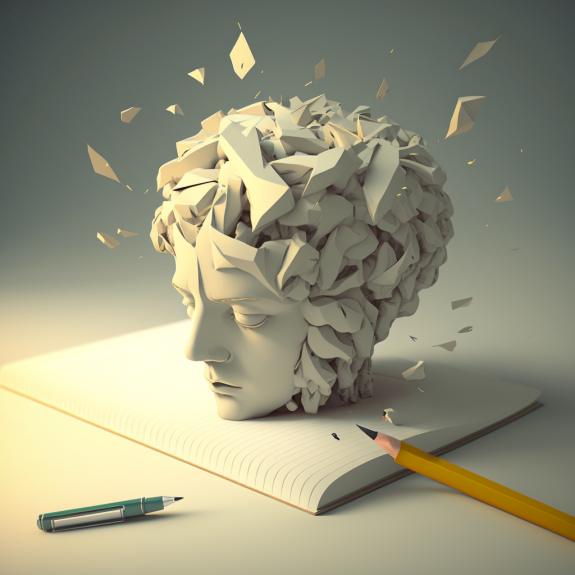 Descriptive essays are a fun way to express yourself through words! They involve detailing and describing a topic for readers in order to help them have an understanding of what it looks, feels, or sounds like. A descriptive essay should really bring the topic alive and create a vivid image in your reader's mind. It requires you to think critically and use all your senses to explore the subject.
1. Describe the feelings of meeting a long-lost relative for the first time
2. What qualities should every successful leader possess?
3. Explain why humor is essential in building strong relationships
4. How has technology changed our lives over the past decade?
5. Write about the best day you ever had
6. Imagine life without social media
7. Discuss ways to reduce stress during the holiday season
8. Describe your favorite childhood memory
9. Does money bring happiness?
10. Explain what it takes to be a good friend
11. If you could travel anywhere in the world, where would you go and why?
12. Debate whether traditional education or online learning is better
13. Analyze how computer gaming can improve cognitive skills
14. Compare the different motivations behind philanthropy and charity work
15. Examine an example of a person achieving their dream despite all odds
16. Describe the effects of having an overworked schedule
17. Evaluate the impact of cyberbullying on affected individuals
18. Predict the future of self-driving cars
19. Outline strategies for improving public school systems
20. Elaborate on the importance of proper nutrition
21. Detail the differences between introverts and extroverts
22. Discuss the effects of living life with few boundaries
23. Describe the pressures modern teens face in today's society
24. Generate solutions to reduce world hunger
25. Analyze how media outlets shape public opinion
26. Explain why youth sports are beneficial
27. Compare the pros and cons of exercise as a form of stress relief
28. Describe the best way to spend a rainy day
29. Investigate methods for overcoming fear
30. Examine what it means to persevere
31. Does being fashionable have an effect on success?
32. How does spending time outdoors benefit physical and mental health?
33. Discuss ways to make difficult decisions
34. Define success without mention of money or fame
35. Outline strategies for managing anger
36. Evaluate politics from an apolitical perspective
37. Debate if laziness is really a motivator
38. Analyze the motivations behind celebrity culture
39. Identify critical elements needed to create lasting relationships
40. Are we too dependent on technology?
41. Have social media networks changed consumer behavior?
42. What advantages do older generations possess over younger generations?
43. Is it possible to find balance between work and leisure?
44. Should people challenge themselves to try new activities or experiences?
45. What qualifies as true success in life?
46. Imagine a world without technology
47. Describe the feeling of riding a rollercoaster
48. Discuss why it's important to take risks
49. Compare the attributes of successful entrepreneurs
50. Explain how alcohol consumption can affect one's physical health
51. Analyze whether multi-tasking is more beneficial than focusing on one task at a time
52. Examine if art can run parallel with commercialism
53. Debate whether video games have an overall positive effect
54. Who should bear the responsibility for Cybersecurity and why?
55. Investigate the benefits of living a minimalist lifestyle
56. How will Virtual Reality shape our future?
57. Assess the impact of social media on society's well-being
58. Why do some people go above and beyond when helping others?
59. What makes someone a good listener?
60. Imagine a world without money
61. Evaluate differences between listening to music online and offline
62. Outline strategies further increase human productivity
63. Compare two different cultures
64. Is it better to go nowhere or somewhere?
65. Describe a pet that you've owned that was special
66. Discuss the past, present, and future of solar energy
67. Explain why some individuals are more driven than others
68. Generate solutions to reduce air pollution
69. What qualities should you look for in a partner?
70. How has your definition of success evolved?
71. Debate whether funding higher education should be free
72. Calculate how much time people waste on their phones each day
73. Is capitalism beneficial or detrimental?
74. Elaborate on the positive value of failure
75. Should we pursue unattainable dreams?
76. Analyze if ambition can be considered a strength
77. Outline ways adults learn from children
78. Assess if fame amplifies an individual's flaws
79. Does hard work equal success?
80. Create a plan of action for ending poverty
81. Compare the roles played by technology in society today
82. Identify what drives someone to become successful
83. Examine if money is a key motivator in life
84. How do different cultures display grief?
85. Have humans developed ingeniousness over time?
86. Evaluate the benefits of living a life free from material possessions
87. Describe yoga as an exercise for all ages
88. Present effective strategies to help manage stress
89. Do you believe in fairy tales?
90. Brainstorm how people can be more mindful about their daily routine
91. Assess whether artistic and creative thinking is more important than scientific knowledge
92. Summarize why learning another language is beneficial
93. Should we throw away our dreams or find ways to make them come true?
94. How does minimalism encourage self-improvement?
95. Define what it means to live without fear
96. Is there a such thing as too much success?
97. Develop techniques to strengthen emotional intelligence
98. Debate if technology is improving or destroying communication within relationships
99. Are there any alternatives to human labor?
100. Explain why it's essential to stay organized
Narrative Essay Topics
Writing a narrative can bring to life real emotions, experiences, and thoughts that teach readers something new about the world. Whether it's based on personal experience or the creative exploration of a unique topic, these essays provide the opportunity to get creative and use vivid descriptions to captivate your audience.
1. Describe a time when playing a joke on someone backfired
2. What is the most creative prank you have ever pulled?
3. Discuss the funniest misunderstanding you have ever been part of
4. What would you do if you had to spend one day living in an alternate universe?
5. How has technology changed the way we communicate with each other?
6. Write about a mistake that had long-lasting consequences
7. Discuss how your favorite hobby or interest has positively impacted your life
8. Analyze the importance of good decision making
9. How much influence does social media have on our daily lives?
10. Have you ever accomplished something despite all odds being against you?
11. How has modern advertising and marketing changed over the years?
12. Explain the need for striking a balance between work and leisure
13. Should parents be held accountable for their children's actions?
14. In what ways can art be used as a form of self-expression?
15. Imagine what the world would look like without access to the internet
16. Reflect on the impact that the pandemic has had on society
17. Examine how focusing on personal development can help us become better individuals
18. How have movies and television programs evolved over time?
19. Explore how the events of history have shaped modern society
20. Assess why people hold on to destructive behaviors despite their negative effects
21. Is it ever possible to find true love on the internet?
22. Analyze the role that money plays in relationships
23. Can a person be considered successful without being wealthy?
24. Discuss what attributes distinguish a great leader from someone who is merely average
25. Why do people choose to live an unconventional lifestyle?
26. What motivates us as human beings to reach our goals?
27. Analyze how political views can affect our everyday life
28. Should governments put more emphasis on conserving natural resources?
29. Describe a unique event that changed your worldview
30. Explain why humility should be embraced rather than feared
31. Discuss the main challenges faced by the current generation
32. Do you believe that success comes with responsibility or luck?
33. Reflect on how growing up as part of a certain culture has impacted you
34. Are there any advantages to growing older?
35. Write about an experience where you felt completely helpless
36. In what ways has technology advanced the medical industry?
37. Should social media platforms be used for political purposes?
38. How does recognizing our mistakes help us become better versions of ourselves?
39. Examine how our lifestyle choices can affect the world around us
40. Analyze the impact that nature has on our mental health
41. Is religious belief a positive or negative force in society today?
42. Write about a moment when you realized the power of positive thinking
43. Do you think that trends should continue to exist or should they be abandoned?
44. Describe one thing that you strongly believe in, and why it's important to you
45. Discuss the implications of traditional gender roles still existing in modern societies
46. Brainstorm ways humankind can reduce its carbon footprint
47. Does science offer any solutions to global warming?
48. Are there any aspects of human life that technology cannot improve?
49. What changes can one make to become a more responsible person?
50. In what ways have relationships been altered by mobile devices?
51. Examine the pros and cons of living with extended family members
52. Could video games ever replace physical sports as your favorite pastime?
53. Are printed books bound to become a thing of the past?
54. What advantages do living in an urban environment have over rural areas?
55. Should we trust artificial intelligence or keep our distance?
56. Is there any value in patriotism and nationalism?
57. Examine how celebrities can use their fame to spread awareness of social issues
58. Write on the importance of maintaining close relationships with family members
59. How has freedom of speech evolved since its fundamental beginnings?
60. Discuss why it's important to be tolerant of different cultures
61. Analyze the psychological effects of being part of an abusive relationship
62. Explore what steps need to be taken in order to end poverty and hunger
63. Does having a support system make you stronger as an individual?
64. Can money replace intangible commodities such as happiness and love?
65. Describe some of the consequences that come from pre-marital sex
66. Reflect on the difference between regretting something and forgiving yourself
67. Have fashion trends of the modern-day changed for better or worse?
68. Explain why people are attracted to adventure sports and thrilling activities
69. Are virtual relationships real, or simply just imagination?
70. Why is it so hard to maintain friendships in a digital world?
71. Does anyone ever truly forget their past mistakes, or do they just learn to live with them?
72. Discuss why it is important for us to remain informed about current affairs
73. Should parents be allowed to have complete control over their children's lives?
74. Is language the key to understanding different cultures around the world?
75. Why is it important for people to be aware of their own biases?
76. Examine the impacts that technology has had on education
77. Talk about the ethical issues associated with cloning
78. What makes someone selfless rather than selfish?
79. Compare how people can change depending on who they are surrounded by
80. Describe how wrong decisions can lead to unpleasant consequences
81. How does curiosity shape our thinking and perspective?
82. Are hobbies still relevant in today's society?
83. Explain why you think working hard and smart are equally important
84. In what ways do sports bring people together?
85. Explore the advantages and drawbacks of living a nomadic lifestyle
86. Analyze some of the techniques used in effective business negotiations
87. Does patriotism outweigh gender stereotypes in all scenarios?
88. Is the current entertainment industry too focused on image rather than talent?
89. Talk about how a single rumor can have unintended consequences
90. Should authors be allowed to adapt their own works for the big screen?
91. How do moments of clarity give us a better idea of our true selves?
92. Does success come from having supportive friends or highly competitive rivals?
93. Reflect on what kind of impact an individual's behavior has on others
94. Analyze why some individuals are more successful than their peers
95. Do humans try to distance themselves from personal failures in order to protect their self-esteem?
96. Examine the implications of artificial intelligence and robotics in everyday life
97. Do we underestimate our ability to influence the way society works?
98. Explain why it is important to think critically instead of operating under assumptions
99. Should smartphones be considered a necessity or a luxury item?
100. Describe your emotional reactions when you must make difficult decisions
Compare and Contrast Essay Topics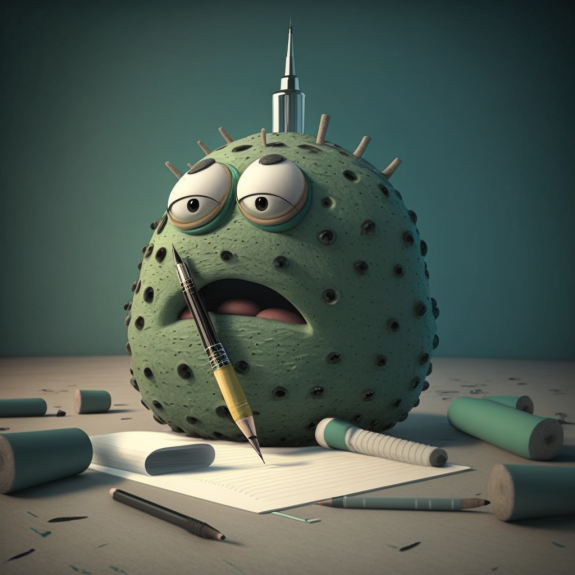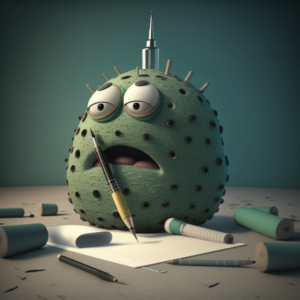 A compare and contrast essay is an analytical type of writing that evaluates the similarities and differences between two entities. This can be a simple concept, like comparing apples and oranges, or it could be more complex, like evaluating different types of governments. It's a great way to look at something from new perspectives and come to your own conclusions.
1. Online Education vs Traditional Education – Which is Better?
2. Comparing the Roles of Mothers and Fathers in Child-Rearing
3. Do Video Games Foster Creativity or Aggressive Behaviour?
4. Social Media: Is it Shaping our Perception of Reality?
5. The Pros and Cons of Keeping Pets
6. Comparing Ancient Greek Mythology to Modern Superheroes
7. Comparing Rock Music to Pop Music
8. Should Cell Phones be Allowed in Schools?
9. What Types of People Make the Best Teachers?
10. Contrasting Beliefs About Homework – Does It Help or Hurt Students?
11. Obama vs Trump – Who Did More For America?
12. Must Success Be Hard Won?
13. Examining Different Religions and Their Impact on Society
14. How Different Are Men and Women When it Comes to Emotions?
15. Fast Food vs Home Cooked Meals – Which is Most Nutritious?
16. Celebrating Differences Through Education- Why Diversity Matters
17. Examining the Effects of Sugar Consumption Throughout History
18. Digital Strategies vs Traditional Advertising – What's Most Effective?
19. Discussing the Pros and Cons of Social Media Usage
20. Should Electoral College Still Make Final Decisions on Presidents?
21. Compare Violent Movies from the 80s to Current Films
22. Digital Native vs Generation Z- What's the Difference?
23. Examining Different Types of Government – Which is Most Ideal?
24. Is Growing Up With Technology Helping or Hurting Today's Youth?
25. Contrasting Political Perspectives Across the Globe
26. Comparing Travel Through Europe in Ancient Times to Nowadays
27. Do Video Games Inspire Children To Pursue Careers in Computer Science?
28. Discussing White Privilege From a Modern Perspective
29. Delving Into The Topic Of Gun Control
30. Does Money Buy Happiness?
31. Good Friends vs Bad Friends – Which Have an Impact On Us?
32. Comparing One's Life Before Social Media and After It
33. Apples Vs Bananas – Defining Health Benefits
34. Examine How Homelessness Has Evolved Over Time
35. Discussing Climate Change Effects Worldwide Versus Locally
36. Exploring Creative Writing vs Academic Writing
37. Is Religion Necessary for A Meaningful Life?
38. Discussing Corporate Evils Vs Social Injustice
39. Does Technology Help or Hinder Interpersonal Relationships?
40. Should Schools Still Teach Ancient History in the Modern World?
41. Is Male Privilege a Real Phenomenon Today?
42. Compare Music Festivals Through The Decades
43. Globalization: Examining its Benefits vs Risks
44. How Different Are Online and Offline Shopping Experiences?
45. Discussing Traditional Education vs Homeschooling
46. Exploring Childhood Vacations- Yesterday Versus Today
47. Do Our Lives Really Improve With Improved Technology?
48. Politics – Is Partisan Divide Result of Misinformation or Something Else?
49. Has Social Media Replaced Face-to-Face Communication?
50. Investigate Climate Change Solutions Across Different Countries
51. Complicating Gender Roles – Where We've Been And Where We're Going
52. Freedom of Speech Vs Censorship – Who is Responsible For Deciding What is Allowed?
53. Religion Vs Science – Which Provides More Answers?
54. Comparing Outdated Parenting Practices to Modern Processes
55. Should College Athletes Be Paid?
56. Exploring Different Philosophies of Education Throughout History
57. Is Social Media Safer Than Traditional Media Outlets?
58. Discussing Differences Between Developed and Developing Countries
59. Higher Education – Does It Help To Secure Financial Security?
60. Examining How Sports Are Celebrated Around the Globe
61. The Pros and Cons of Living in a Megalopolis
62. Will Artificial Intelligence Eventually Replace Humans?
63. Investigating Privacy Rights in the Digital Age
64. Comparing US Presidents' Ideologies Throughout Time
65. Contrasting Legal Ways to Make Money vs Illegal Activities
66. Global Warming Vs Busy Lifestyles: Who is Responsible for Carbon Emission?
67. Statutory Laws Versus International Human Rights Guidelines – What's the Difference?
68. Wal-Mart Vs Target – Which Store Creates More Economic Development?
69. Urban Life Vs Rural Living – What Do We Gain From Both?
70. Talking On The Phone Versus Text Messaging – Has Technology Improved Communication?
71. Racism, Equity & Equality in Modern America
72. Comparing National Parks Throughout the World
73. Comparing The Different Camping Experiences Of Today To 50 Years Ago
74. Capitalism vs Socialism – What Is Their Effect On People?
75. Discussing The Effects of Gentrification And Social Displacement
76. Value-Based Education: A Worthwhile Investment or Waste of Resources?
77. Are Computers Really Making Us Smarter?
78. There Has Been Great Debate Surrounding Genetically Modified Food – How Does It Compare to Organics?
79. Multinational Corporations Vs Local Businesses – Should Guidelines Be Put In Place?
80. Examining Stereotypical Representation in Media Over Time
81. Charity Work, Foundations, and Philanthropy – What's Best For Global Change?
82. Which Came First: Privacy Issues Or Technology Advancements?
83. Rural Versus Urban Life – Is One Better Than the Other?
84. Has Social Media Become Too Blatant With Advertising?
85. Investigate Gender Roles Through Literature Across Centuries
86. Examine Whether Money is Still a Factor In Relationship Development
87. Corporate Giants Vs Small Business Owners– Who Can We Trust?
88. Comparing Religious Practices Around the World
89. Rights of Indigenous Peoples – Are We Making Progress?
90. National Identity Cards: Is This Practice Useful or Unnecessary?
91. Is a Four-Day School Week Truly Beneficial for Students?
92. Discussing Social Media's Impact On Self-Image
93. Global Warming vs Carbon Emission – Who is to Blame?
94. Investigating How Parental Discipline Has Changed Over Time
95. What Benefits Do Cursive Writing Still Bring To Us?
96. Compare TV Talk Shows Now To 20 Years Ago
97. Online Dating Vs Traditional Dating – Is Technology Killing Love Letters?
98. Does Volunteering Really Make An Impact Globally?
99. Artificial Intelligence (AI): Friend Or Foe?
100. Real News Versus Fake News – Examining Journalism Throughout The Ages
Cause and Effect Topics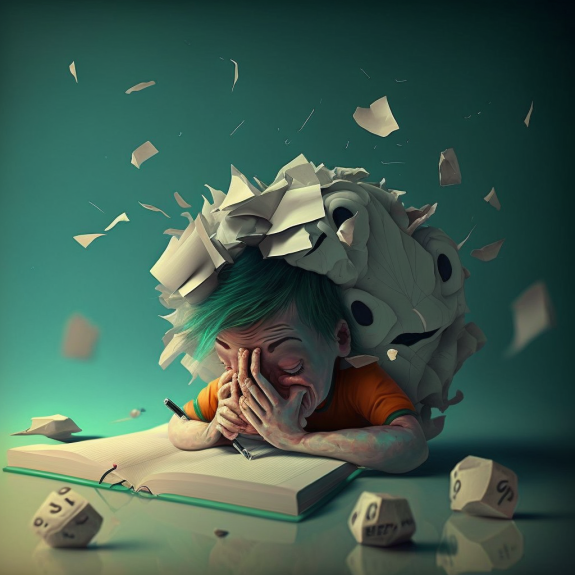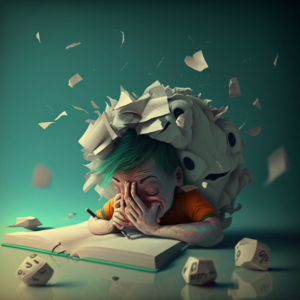 Cause and effect essays are a fun way to explore why something happened, as well as the consequences of that event. In this type of writing, you will examine an event or experience and explain how it caused another event or outcome by presenting one or more causes and the effects that occurred. It's the perfect medium for exploring the domino effect of actions and decisions on others. Plus, you can get creative with it too – tell your own story or share insights from real-life experiences!
1. What are the effects of using social media on teenagers' self-esteem?
2. How have video games impacted children's physical health and mental well-being?
3. Does eating fast food regularly lead to obesity?
4. What effect does having a part-time job during high school have on students' studies?
5. What are the causes and effects of depression among college students?
6. Can practicing yoga help reduce stress levels?
7. Are cell phones responsible for increased distraction in classrooms?
8. Do public transportation systems decrease pollution?
9. What would be the consequences if we stopped recycling plastic?
10. To what extent has deforestation affected global warming?
11. Is listening to music beneficial for concentration?
12. Did technology make education easier or did it bring more problems?
13. What impact do movies and television shows have on youth culture?
14. Has globalization had a positive or negative influence on our society?
15. How successful is homeschooling as an educational pathway?
16. What are the long-term effects of people missing out on sleep?
17. Should there be limits placed on technology use at home?
18. How can we reduce the impact of global poverty?
19. What is the correlation between quality time and better family relationships?
20. Do competitive video games have a positive effect on children's social skills?
21. Does studying abroad give students an edge in the job market?
22. How has plastic surgery changed our understanding of beauty standards?
23. Is the use of technology making our lives more complicated or less stressful?
24. Does music education improve academic performance?
25. Did gun control laws lead to decreased crime rate?
26. Will lowering tax rates stimulate economic growth?
27. Are renewable energy sources really viable alternatives for fossil fuels?
28. How effective are measures taken to reduce water pollution?
29. Has online education had an overall positive or negative impact?
30. What effects does standardized testing have on student motivation?
31. Can traditional teaching methods still compete with modern educational trends?
32. How can we address bullying behavior in schools?
33. How will intensified international trade policies affect local economies?
34. Should parents be held responsible if their children commit crimes?
35. What steps must be taken to improve access to affordable healthcare?
36. Is privacy affected by the extensive use of digital devices?
37. How does climate change affect different regions of the world differently?
38. Should racial profiling be used to combat terrorism?
39. What are the effects of air pollution on people's health?
40. Does having a vegetarian diet lead to healthier lifestyles?
41. Are there any benefits to using GMO foods?
42. Why has internet censorship become so prevalent in modern society?
43. Is there an optimal way to balance work and personal relationships?
44. Has increasing automation had an overall positive or negative effect on the job market?
45. How do standardized tests measure students' knowledge accurately?
46. Are movie rating systems effective in preventing children from watching inappropriate films?
47. Will banning plastic shopping bags decrease marine debris?
48. What is the long-term impact of eating processed foods?
49. Can couples maintain successful long-distance relationships?
50. Is budgeting essential for a healthy financial future?
51. How has the cost of college education changed over time?
52. Are parents putting too much pressure on their children to achieve success?
53. Does increased government surveillance protect national security?
54. Do drug laws promote better public safety or create more crime?
55. Has the media generated a false perception of beauty standards?
56. How does discrimination shape people's lives for generations?
57. Does getting a college degree lead to higher employment rates?
58. To what extent has technology increased global communication and collaboration?
59. Is there an educational gap between genders in our schools?
60. Should online bullying be considered a criminal offense?
61. What are the effects of limiting access to books in rural areas?
62. Are genetically modified crops really necessary to feed the world?
63. Is homeschooling an effective way to educate children?
64. Do standardized tests measure students' intelligence accurately?
65. How did social media affect traditional forms of political campaigning?
66. Does poverty cause mental illness or is it vice versa?
67. What makes certain religions succeed while others fail?
68. Are "green" practices becoming more popular due to environmental awareness?
69. How do adult education classes impact communities?
70. Does encouraging physical activity help reduce childhood obesity?
71. Are violent video games an underlying factor in increasing aggression in youth?
72. What measures can be taken to improve access to quality healthcare?
73. Has the rise of online dating contributed to or decreased cases of loneliness?
74. What effects has welfare reform had on poverty in America?
75. To what extent do advertisements shape people's perceptions of beauty?
76. How does divorce affect children's emotional and psychological development?
77. Does religious discrimination still exist within workplaces?
78. What are the repercussions of racial slurs in society?
79. Is there enough awareness about cyberbullying among teenagers?
80. Will robotic automation cause significant job losses in the future?
81. Does more wealth lead to higher levels of happiness?
82. Are mandatory vaccinations for students beneficial for public health?
83. Have environmental regulations been successful in curbing climate change?
84. Can we improve our environment by banishing single-use plastic items?
85. Have online education programs improved access to education worldwide?
86. Do cell phones create a distraction from work or can they increase productivity?
87. Does participation in extra-curricular activities benefit student learning?
88. Has school choice affected students' academic achievements?
89. Should countries draw limits on immigration numbers?
90. To what extent has fast fashion contributed to the plastic pollution crisis?
91. Are stricter gun control laws necessary for public safety?
92. How has technology affected the way music is produced and consumed?
93. What are the root causes of homelessness?
94. How did the Affordable Care Act impact people's access to health care?
95. Does attendance at class really improve academic performance?
96. Has mindfulness meditation helped reduce stress levels among adults?
97. Can we trust artificial intelligence with our daily decisions?
98. Do increases in minimum wage help lower poverty levels?
99. How do social networking sites affect users' online privacy?
100. What are the effects of nuclear power on people's long-term health?
Advantages and Disadvantages Essay Topics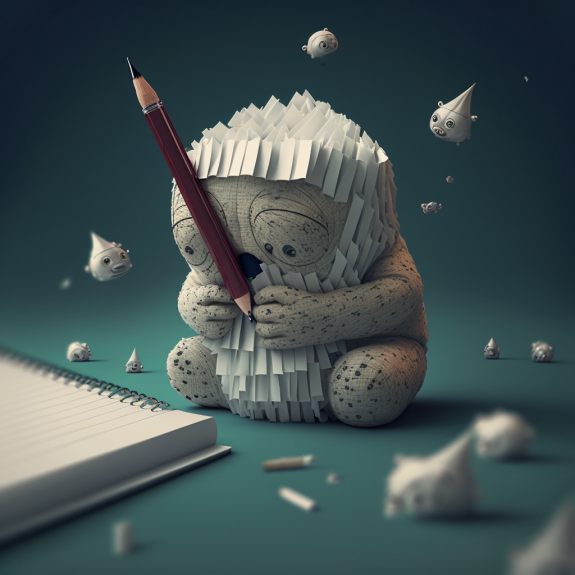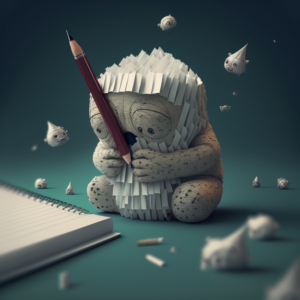 Advantages and Disadvantages essays are an incredibly fun way to explore the pros and cons of any topic! By examining both sides of a debate, you can come up with a well-informed opinion on various issues. Whether you're discussing the benefits of online education or considering the disadvantages of vegetarianism, these essays are perfect for exploring arguments from multiple angles.
1. Advantages and Disadvantages of Watching Television
2. Advantages and Disadvantages of Social Media
3. Should We Ban Plastic Bags?
4. Is Extracurricular Activity Really Necessary for Students?
5. What Are the Benefits and Risks of Cell Phone Use in Schools?
6. Is College Worth It?
7. The Pros and Cons of Homeschooling
8. The Advantages and Disadvantages of Working Part-Time
9. Discuss the Pros and Cons of the Death Penalty
10. Should the Internet Have Censorship?
11. Should Violent Video Games Be Banned?
12. How Can We Combat Climate Change?
13. Advantages and Disadvantages of Genetically Modified Foods
14. Discuss the Possible Health Benefits and Risks of Eating Organic Food
15. Are Self-Driving Cars Safe?
16. Is Globalization a Positive or Negative Development?
17. What Are the Advantages and Disadvantages of Working Remotely?
18. Should All Education Be Free?
19. Could Virtual Reality Replace Classroom Learning?
20. Does Social Media Affect Our Mental Health?
21. Does Online Shopping Have More Advantages than Disadvantages?
22. Is Beauty Important in Society?
23. Should All Countries Follow the Same Laws and Regulations?
24. What Are Some of the Benefits and Drawbacks of Technology for Children?
25. Discuss the Advantages and Disadvantages of E-commerce
26. Is Animal Testing Necessary?
27. Discuss the Pros and Cons of Year-Round Schools
28. Can Social Media Make Us Happier or Unhappier?
29. The Positive and Negative Impact of Mobile Phones on Our Lives
30. Are Advertising Methods Effective?
31. Advantages and Disadvantages of Mandatory Vaccinations
32. When Will Self-Driving Cars Replace Traditional Cars?
33. Is Wearing Uniforms Beneficial to Students?
34. Discuss the Advantages and Disadvantages of Yearly Exams
35. Is Job Outsourcing Solving or Creating Problems?
36. Can Renewable Energy Sources Be a Substitute for Fossil Fuels?
37. Is Religion Helpful or Harmful?
38. Discuss the Advantages and Disadvantages of the Electoral College
39. Analyze the Advantages and Disadvantages of Homeschooling
40. Is Multi-tasking a Good or Bad Habit?
41. Discuss the Pros and Cons of Online Classes
42. What Impact Does Technology Have on Job Creation/Destruction?
43. How Can We Reduce Water Pollution?
44. Should Schools Assign Homework?
45. The Effects of Immigration on Our Society
46. Are Skyscrapers Good for Cities?
47. Pros and Cons of Living in Big Cities
48. What Challenges Do Victims of Cyberbullying Experience?
49. In What Ways Does Education Affect Life Success?
50. Is Compulsory Voting Fair?
51. Should Everyone Receive a Basic Income?
52. Should We Get Rid of TV Ads?
53. How Can Governments Address Homelessness?
54. Analyze the Pros and Cons of Cloning Animals
55. The Impact of Digital Technology on Traditional Education
56. Should Universities Offer Free Tuition?
57. Does Religion Still Have Meaning in Our World Today?
58. Should Countries Increase Military Spending?
59. What Are Some Possible Solutions to Poverty?
60. How Can Technology Transform Businesses?
61. Is Social Media Making us Lonely or More Connected?
62. Discuss the Potential Risks and Benefits of Using Driverless Cars
63. Should Plastic Bags Be Banned Worldwide?
64. What Are Some Advantages and Disadvantages of Outsourcing Manufacturing Processes?
65. What Are the Costs and Benefits of "Going Green"?
66. Is Cheating Increasing or Decreasing in Schools?
67. Pros and Cons of Climate Engineering
68. How Can We Protect Endangered Species?
69. Is Private Healthcare Better than Public Health Care?
70. Do Video Games Promote Violence?
71. Is The Election Process Fair?
72. Should Taxpayers Pay for Art and Cultural Events?
73. How Does Technology Help us Learn Faster?
74. Advantages and Disadvantages of Online Education
75. How Can We Improve Air Quality?
76. What Are the Advantages and Disadvantages of Social Networking Sites?
77. Should Second Language Learning Be Mandatory in Schools?
78. Do Travelers Benefit or Harm Different Cultures?
79. Advantages and Disadvantages of Living Abroad
80. What are the Effects of Mass Media on Youth Development?
81. Will Driverless Cars Reduce Traffic Accidents?
82. Is Street Art Beneficial to Society?
83. Pros and Cons of Cloning Human Organs
84. Should the Government Introduce Censorship For Content On the Internet?
85. The Impact of Video Games on Health
86. Discuss the Positive and Negative Impacts of Prisons
87. What Are the Implications of Automation for Employment?
88. Analyze the Advantages and Disadvantages of Hiring Foreign Workers
89. Is It Necessary To Have Exams To Measure Students' Abilities?
90. How Can We Effectively Reduce Our Carbon Footprint?
91. Pros and Cons of Working From Home
92. Should Corporations Be Allowed to Monitor Employee Communication?
93. Discuss the Potential Dangers and Benefits of Genetically Engineering Humans
94. What Are Some Advantages and Disadvantages of Freedom Of Speech?
95. Is The Cost Of Education Too High?
96. Would Replacing Human Workers with Robots Be a Benefit or Detriment?
97. Discuss the Advantages and Disadvantages of Social Media Influencers
98. Is There Any Value In Keeping Monuments Of Controversial Figures Standing?
99. Should Politicians Propose Legislative Changes Based On Popular Opinion?
100. Is It Ethical To Sell Human Organs?
Rhetorical Analysis Topics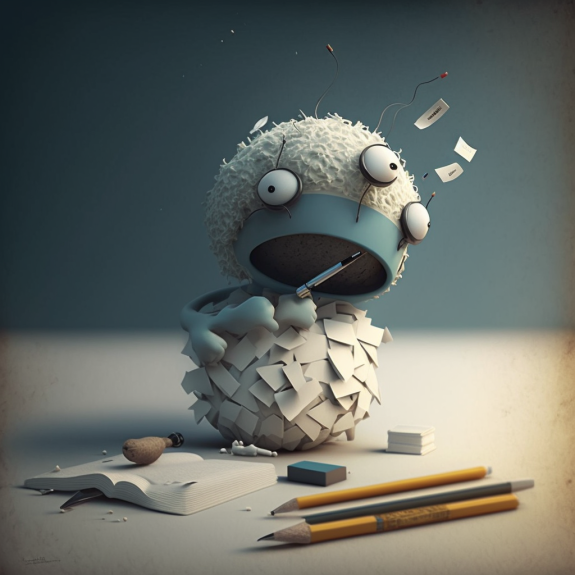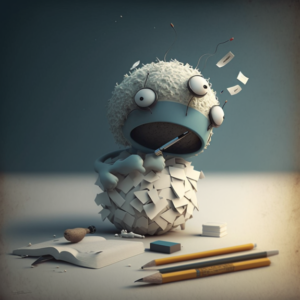 Rhetorical analysis essays are super fun! In these types of essays, you get to do a deep dive into how writers use language to make an argument or persuade their audience. You'll look at things like the writer's tone and diction (language choice), as well as the context in which the text was written, including who the author is writing for and what larger topics they may be referencing. It's a great way to take a closer look at texts and better understand why the author wrote it in the first place.
1. "I have a Dream", a speech by Martin Luther King Jr.
2. "A Few Good Men", a movie by Rob Reiner
3. "The Road Not Taken", a poem by Robert Frost
4. "Civil Disobedience", an essay by Henry David Thoreau
5. War and Peace, a novel by Leo Tolstoy
6. "We Shall Overcome", a song by Pete Seeger
7. Moby Dick, a novel by Herman Melville
8. Forrest Gump, a film by Robert Zemeckis
9. Hamlet, a play by William Shakespeare
10. Romeo & Juliet, a tragedy by William Shakespeare
11. To Kill a Mockingbird, a novel by Harper Lee
12. Avengers Endgame, a superhero movie directed by The Russo Brothers
13. 1984, a novel by George Orwell
14. Coco, an animated film by Lee Unkrich
15. "The Waste Land", a poem by T.S. Eliot
16. Inaugural Address of Barack Obama, a speech by the former US president
17. Animal Farm, a novella by George Orwell
18. Beauty and the Beast, a Disney classic movie
19. Pride & Prejudice, a novel by Jane Austen
20. "Irony of Fate", a poem by Alexander Pushkin
21. The Great Gatsby, a novel by F. Scott Fitzgerald
22. Catcher in the Rye, a novel by J.D. Salinger
23. Frankenstein, a novel by Mary Shelley
24. Coming to America, a movie starring Eddie Murphy and Mark Rothman
25. All Quiet on the Western Front, a novel by Erich Maria Remarque
26. The Life of Pi, an adventure novel written by Yann Martel
27. Fahrenheit 451, a dystopian novel written by Ray Bradbury
28. Do the Right Thing, a movie written, directed, and starred by Spike Lee
29. Braveheart, a movie directed by Mel Gibson
30. Songs of Innocence and Experience, a book of poetry by William Blake
31. Dialogues Concerning Natural Religion, a philosophical work by David Hume
32. Romeo + Juliet, a 1996 classic movie directed by Baz Luhrmann
33. Star Wars: Episode IV – A New Hope, a sci-fi movie by George Lucas
34. The Lord of the Rings Trilogy, books written by J.R.R. Tolkien
35. Gulliver's Travels, a novel by Jonathan Swift
36. Gospel of Mark, one of the four gospels in the Christian Bible
37. Antigone, a play by Sophocles
38. Slaughterhouse-Five, an anti-war novel by Kurt Vonnegut
39. Avatar, a sci-fi film directed by James Cameron
40. The Wizard of Oz, a musical fantasy film starring Judy Garland
41. Romeo and Juliet, a tragic love story written by William Shakespeare
42. Les Misérables, a musical adaptation of the 1862 Victor Hugo novel
43. The Tempest, a play by William Shakespeare
44. Mutiny on the Bounty, a nautical adventure novel by Charles Nordhoff and James Norman Hall
45. Breakfast at Tiffany's, a 1961 romantic comedy movie starring Audrey Hepburn
46. Frankenstein, or Modern Prometheus, a novel by Mary Shelley
47. Chinese Poems from the Sung Dynasty, poems collected from oral tradition
48. Into the Wild, a nonfiction novel by Jon Krakauer
49. "The Iliad", an epic poem written by Homer
50. Les Miserables, a sung-through musical stage adaptation of Victor Hugo's 1862 novel of the same name
51. The Catcher in the Rye, a novel by J.D. Salinger
52. The Odyssey, an epic poem attributed to the blind poet Homer
53. Inherit the Wind, a play inspired by the 1925 Scopes Monkey Trial
54. Oedipus Rex, a drama written by Sophocles
55. To Kill a Mockingbird, a Novel by Harper Lee
56. Lord Of The Flies, a 1954 novel by William Golding
57. In Cold Blood, a 1965 nonfiction novel by Truman Capote
58. Henry V, a History Play by William Shakespeare
59. Slumdog Millionaire, a movie directed by Danny Boyle
60. Dr. Martin Luther King Jr's 'I Had a Dream' Speech
61. Animal Farm, a 1945 novella by George Orwell
62. Descartes' Meditations on First Philosophy
63. Hamlet Act 5 Scene 1 (To Be or Not To Be…), a play by William Shakespeare
62. All the King's Men, a 1946 novel by Robert Penn Warren
63. The Grapes of Wrath, a novel written by John Steinbeck
64. Frankenstein, an 1818 horror novel written by Mary Shelley
65. Jane Eyre, a novel written by Charlotte Bronte
66. The Great Debaters, a 2007 film starring Denzel Washington
67. An Essay on Criticism, a poem written by Alexander Pope
68. "The Gettysburg Address", a speech reserved for Abraham Lincoln
69. Captain America: Civil War, a movie directed by Russo Brothers
70. Invictus, a 2009 drama film about Nelson Mandela
71. Wuthering Heights, a novel written by Emily Brontë
72. Things Fall Apart, a novel written by Chinua Achebe
73. Alice in Wonderland, a novel written by Lewis Carrol
74. Goldfinger, a 1964 James Bond Movie starring Sean Connery
75. Sense and Sensibility, a novel written by Jane Austen
76. Schindler's List, a 1993 American epic historical drama film directed by Steven Spielberg
77. The Canterbury Tales, a collection of stories by Geoffrey Chaucer
78. Revolutionary Road, a 2008 British-American drama film starring Leonardo DiCaprio
79. A Christmas Carol, a novella written by Charles Dickens
80. "The Raven", a poem by Edgar Allan Poe
81. The Godfather, a 1972 American crime movie directed by Francis Ford Coppola
82. The Chronicles of Narnia: The Lion, the Witch and the Wardrobe, a fantasy novel written by C.S. Lewis
83. Dead Poets Society, a 1989 American drama film directed by Peter Weir
84. Anne Frank's diary A Diary of a Young Girl
85. Do Androids Dream of Electric Sheep? A science fiction novel by Phillip K. Dick
86. The Bible, a sacred text of the Christian faith
87. Silence of the Lambs, a 1991 suspenseful thriller movie directed by Jonathan Demme
88. The Hunger Games, a trilogy of young adult novels written by Suzanne Collins
89. Beowulf, an Old English epic poem written anonymously
90. The Little Prince, a novella written by Antoine de Saint-Exupéry
91. As You Like It, a comedy play written by William Shakespeare
92. The Miracle Worker, a 1957 stage and 1962 film directed by Arthur Penn
93. "Ode on a Grecian Urn", a poem by John Keats
94. Pride & Prejudice, a 1995 BBC miniseries based on Jane Austen's novel
95. The Iliad, an Ancient Greek epic poem attributed to Homer
96. Twelve Angry Men, a 1957 classic movie Drama starring Henry Fonda
97. Emma, a novel written by Jane Austen
98. A Midsummer Night's Dream, a comedic play by William Shakespeare
99. Charlie Chaplin 'The Great Dictator', a 1940 political satire mockumentary film
100. Siddhartha, a novel written by Hermann Hesse
You might also be interested in learning from a huge list of descriptive words to help your writing.