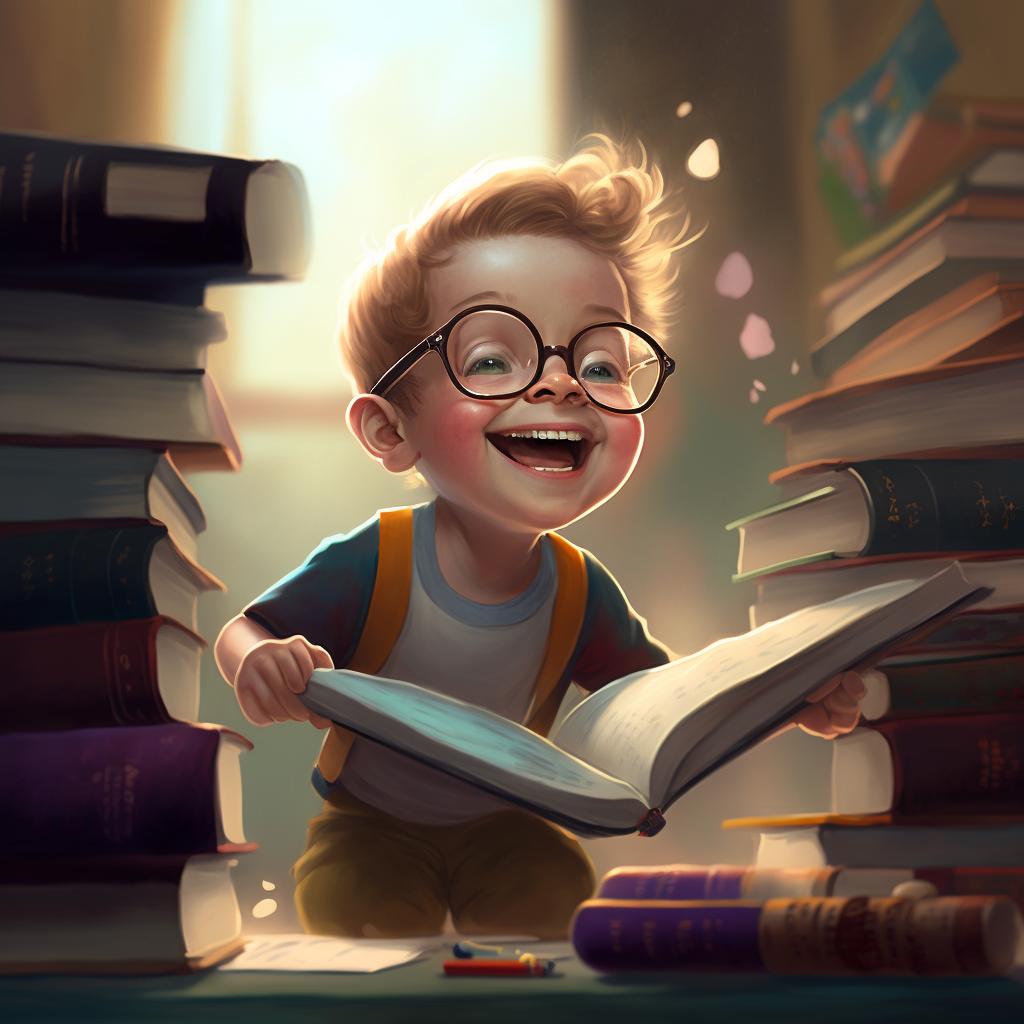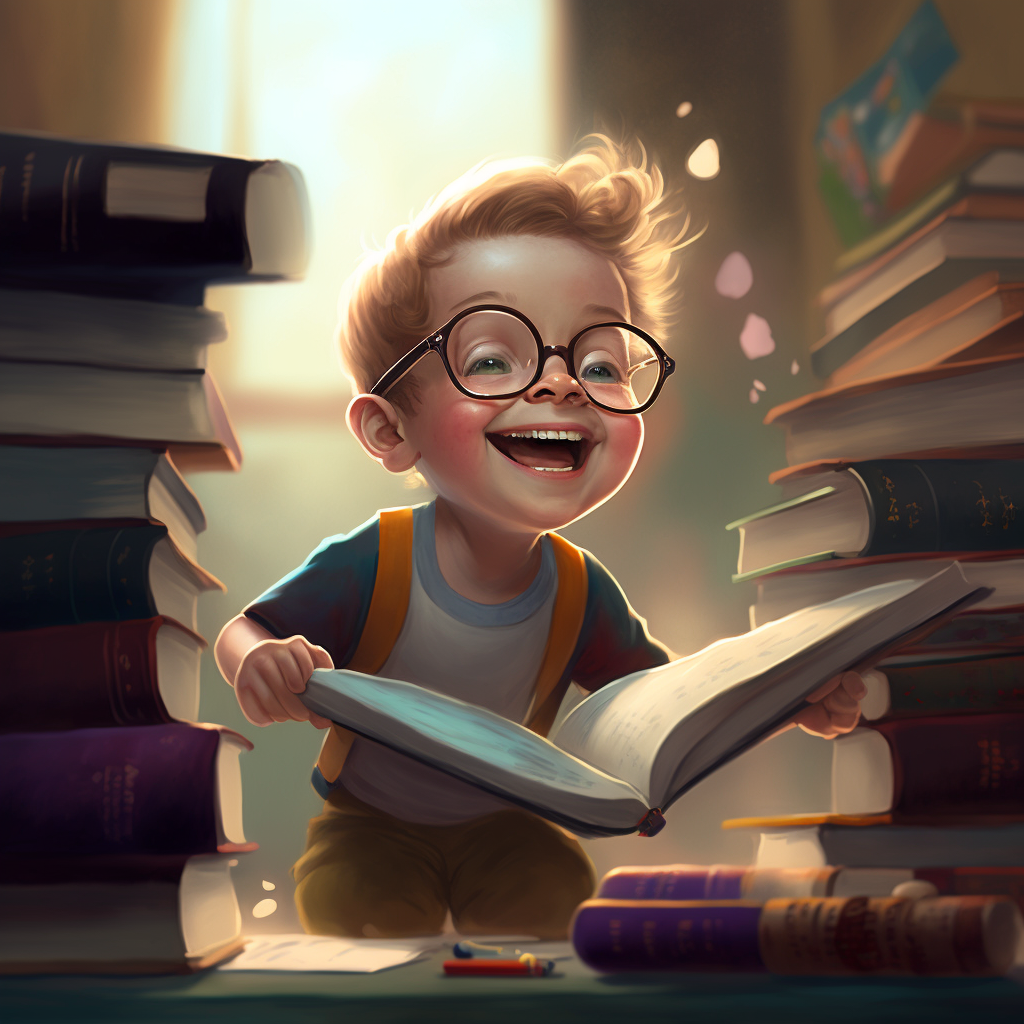 Parents, it's time to get your kids into some of the best children's books out there! If you're looking for something to get your kids excited about reading, or if you're just looking for a good time for the whole family, then you've come to the right place! We've put together a list of the top children's books that are sure to keep your kids entertained and learning.
Why? Because reading is like a superpower for kids!
It opens up so many doors for them and can give them access to so many new worlds and ideas. Not only does reading help kids develop their literacy skills, but it can also help with their long–term memory, critical thinking, and problem–solving. Plus, reading can be a great way to have a little fun!
Kids can explore fantastical lands, crack mysteries, and even learn a thing or two about weird stuff like quantum mechanics or ancient Greek mythology. So, if you want your kid to have an edge, get them reading early and often!
And don't forget the wacky fun!
Kids love to laugh, and there are plenty of children's books that provide plenty of barrel rolls. From Dr. Seuss to Captain Underpants, these kids' books will have your little ones giggling for hours. Whether you're looking for something to read aloud or something for your kids to read on their own, these 17 best children's books are sure to provide plenty of fun for everyone.
The 17 Best Children's Books to Read in 2023
by Dr. Seuss
Description:
Dr. Seuss' The Cat in the Hat is a classic that continues to delight readers of all ages. This classic tale of a mischievous cat and the trouble he causes is sure to keep kids on their toes. The hilarious rhymes and whimsical illustrations make this book a great read for kids and adults alike. The Cat in the Hat is the perfect book to introduce young readers to the wonderful world of Dr. Seuss.
Where to buy?
by Ezra Jack Keats
Description:
The Snowy Day by Ezra Jack Keats is a colorful, whimsical story about a young boy named Peter and his day of exploration in the snow. Peter discovers the joys of a snow day, from catching snowflakes on his tongue to making snow angels and snowballs. This book is full of childlike wonder and is sure to be a favorite among both kids and their parents.
Where to buy?
by Cressida Cowell, illustrated by Neal Layton
Description:
That Rabbit Belongs to Emily Brown is a delightfully fun and weirdly funny book for kids written by Cressida Cowell. It tells the story of a mischievous rabbit who refuses to stay in its hutch, no matter how hard Emily Brown tries to keep it there! Emily embarks on a hilarious adventure with her rabbit to find a place where it can be happy. Along the way, she meets some strange and wonderful characters, who help her to understand that some things are just meant to be free.
Where to buy?
by Julia Donaldson
Description:
The Gruffalo by Julia Donaldson is a hilarious and fun story about a clever mouse who outwits a bunch of hungry animals! With its wacky characters, catchy rhymes and eye-catching illustrations, this book is sure to capture young readers' attention. It's a perfect story to read aloud and bring out a few giggles from the little ones. After all, who wouldn't want to meet a gruffalo?
Where to buy?
by Doreen Cronin, illustrated by Betsy Lewin
Description:
Click, Clack, Moo: Cows That Type by Doreen Cronin is a hilarious, fun story for kids about a group of cows that revolt against their farmer by typing out their demands. With its amazing illustrations, unique story line, and a bit of strange silliness, this book is sure to bring a few laughs and keep kids entertained. It's a must-read for any kids looking for something a little different and weirdly funny.
Where to buy?
by Shel Silverstein
Description:
The Giving Tree by Shel Silverstein is a whimsical and heartwarming tale of selfless love and sacrifice. Told from the point of view of a tree, it follows the relationship between the tree and a young boy through their life. As the boy grows, he visits the tree often, taking its apples and eventually taking its branches and trunk to build a boat. In return, the tree gives the boy its unconditional love, never asking for anything in return. Despite the sadness of the story, Silverstein's lighthearted and offbeat humor make it an enjoyable read.
Where to buy?
by Jerome Pumphrey and Jarett Pumphrey
Description:
In The Old Truck by Jerome Pumphrey, readers of all ages will be taken on a super fun and strange adventure! Follow along as an old truck, forgotten and left behind, embarks on a journey of self-discovery. With its newfound freedom, it discovers a world of friends, foes, and plenty of fun.
Where to buy?
by Jon Scieszka, illustrated by Lane Smith
Description:
The True Story of the Three Little Pigs by Jon Scieszka is an outrageously funny retelling of the classic fairytale. This zany novel follows the three little pigs from their perspective as they try to build their houses. From the Big Bad Wolf's point of view, the pigs are no more than pesky obstacles in his quest for a tasty snack.
But in this version, the pigs are determined to stand up to the Wolf and defend their right to a safe and secure home. With its quirky characters, over-the-top humor, and unique take on a classic story, this book is sure to be a hit with kids of all ages.
Where to buy?
by Derrick Barnes, illustrated by Gordon C. James
Description:
Crown: An Ode to the Fresh Cut is a fun, quirky children's book written by Derrick Barnes. It follows the story of a young African American boy who loves his fresh cut so much he decides to write an ode to it. With vibrant illustrations and a unique, slightly weird sense of humor, this book is sure to bring a smile to young readers.
Where to buy?
by Barbara Cooney
Description:
Miss Rumphius is the tale of a spunky old lady who goes on a journey of self-discovery and exploration. She sets out to make the world a better place by planting lupine flowers wherever she goes, and in the process learns a few lessons about life and what it means to live a meaningful and full life. Plus, it's chock full of fun and quirky illustrations!
Where to buy?
by Crockett Johnson
Description:
Harold and the Purple Crayon by Crockett Johnson is a fun and whimsical book for kids that follows the adventures of the curious Harold and his purple crayon. With the stroke of his crayon, Harold is able to draw his way into all sorts of weird and wonderful scenarios, from a fantastic moonlit landscape to a lush garden to a dragon-filled castle. Harold's purple crayon allows him to explore a world of imagination, and kids will love joining him on his adventures.
Where to buy?
by Margaret Wise Brown, illustrated by Clement Hurd
Description:
Goodnight Moon by Margaret Wise Brown is a classic bedtime story for kids. It follows a small bunny as they say goodnight to all the objects in their room: a cow jumping over the moon, a bowl of mush, and even a little mouse. With gentle, lyrical rhyme and whimsical illustrations, this book is a fun and funny way to wind down and relax kids before bed.
Where to buy?
by Maurice Sendak
Description:
Where the Wild Things Are is a classic storybook by Maurice Sendak that takes readers on a wild adventure with Max, a mischievous little boy. Max gets sent to his room without dinner, but ends up sailing off to a far-off land filled with weird and wonderful creatures — the Wild Things. He becomes their king, and learns a valuable lesson about being a good leader along the way.
Where to buy?
by Herve Tullet
Description:
Press Here, by Herve Tullet, is a bright, interactive, and fun book for kids that encourages imaginative play. With a simple design and playful illustrations, Tullet invites readers to join him on a journey of discovery, as he asks them to press, tilt and shake the pages to create a series of surprising and slightly weird funny effects. This unique and innovative book will keep children entertained and engaged while they explore the world of visual and tactile creativity.
Where to buy?
by Shel Silverstein
Description:
Where the Sidewalk Ends is an iconic collection of whimsical and offbeat poems from beloved poet Shel Silverstein. Perfect for kids of all ages, this book is full of the strange, silly, and often darkly humorous rhymes and illustrations that made Shel Silverstein famous. With topics ranging from talking turtles to the Land of the Dinosaurs, this book will have kids giggling, thinking, and dreaming.
Where to buy?
by Eric Carle
Description:
Eric Carle's The Very Hungry Caterpillar is a beloved classic that kids of all ages can enjoy. It tells the story of a caterpillar who is, well, very hungry! He eats his way through a variety of foods and eventually transforms into a beautiful butterfly. It's a whimsical tale full of fun and weirdly funny illustrations that will keep kids engaged and entertained.
Where to buy?
by Mo Willems
Description:
Don't Let the Pigeon Drive the Bus! by Mo Willems is a hilariously funny and wonderfully weird children's picture book. It follows the misadventures of a lovable, yet persistent pigeon who is determined to drive the titular bus. Kids will giggle along with the pigeon as he tries a variety of tactics to get his way, only to be thwarted each time.
Where to buy?
We truly hope your precious child was able to find a book they enjoyed on this list. Happy learning and happy reading!
---
You might also be interested in learning about 74 useful literary devices and terms to learn to improve your writing or why Winnie-The-Pooh is now in the public domain!