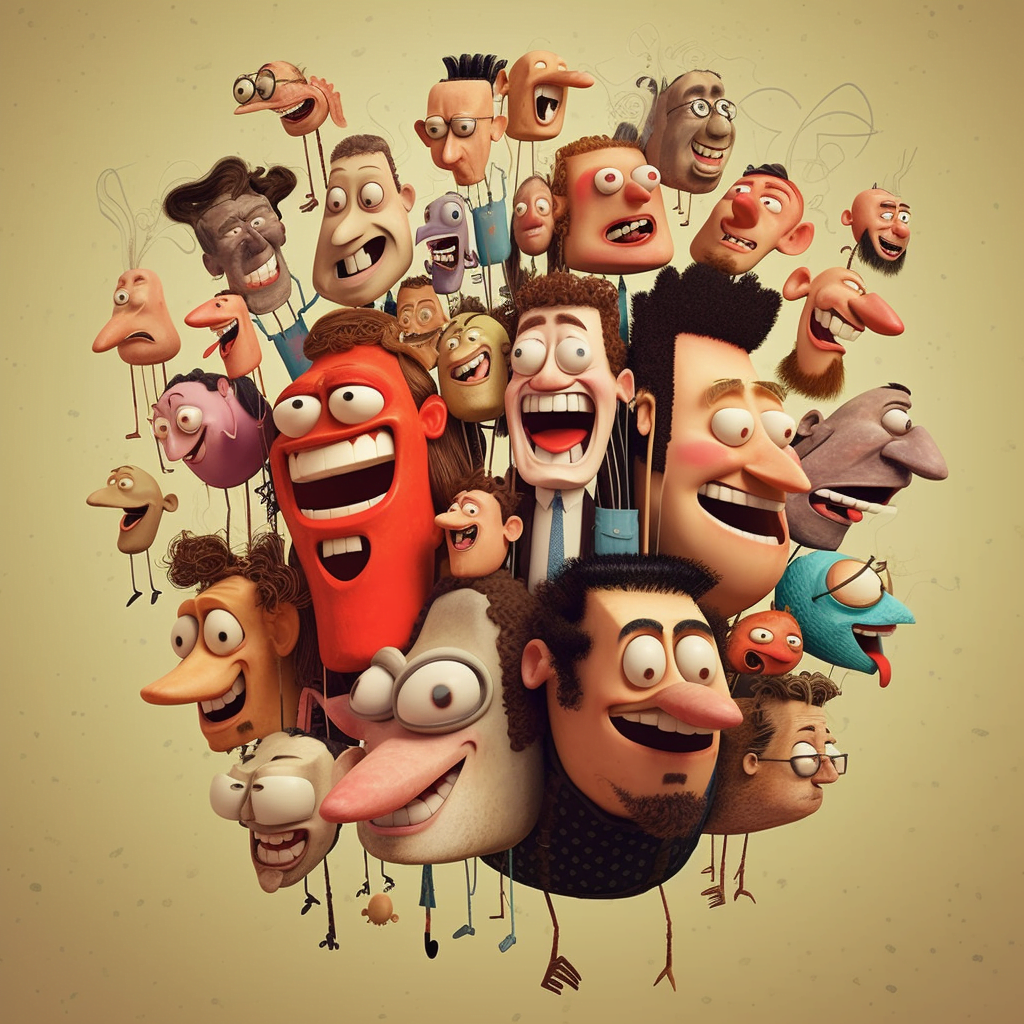 The English language, as rich and diverse as it is, often presents us with words that defy expectations and break the monotony, instilling a sense of amusement and light-heartedness. Over time, some of these words have nudged our funny bones more often than others.
What makes these words so amusing, though? Why does the mere mention of "giggle," "boob," or "squiffy" make us smirk or laugh out loud?
What Makes a Word Funny?
A substantial part of this enigma lies in the psychology of humor, a field that delves deep into the inner workings of what makes us laugh. Psychologist Chris Westbury from the University of Alberta carried out an extensive study to scrutinize this intricate relationship between words and humor.
With a formidable statistical analysis of 45,000 words, he paved the way for us to create a unique list of the 250 funniest words in the English language. But more than just a list, it is an exploration of humor theory and a profound insight into our collective psyche.
What Are the Three Theories of Humor?
Westbury's study draws from three theories of humor.
The first, superiority theory, suggests that humor often stems from the derision or mockery of others – a playful "You blockhead, Charlie Brown!" epitomizes this.
The incongruity theory, the second theory, points towards elements of surprise or the unexpected in situations or words as sources of laughter – an unexpected "slobber" can indeed incite chuckles.
Lastly, the juxtaposition theory posits that human actions, especially those deviating from norms or expectations, can incite laughter. Puking is a gross yet oddly humorous example of this.
These theories, combined with the concept of semantic and information predictors, provide the backbone to Westbury's amusing compilation. Semantic predictors revolve around the meanings and emotions words evoke. For instance, words from categories like sex, bodily functions, insults, partying, and animals tend to be more amusing due to the emotions and scenarios they're often associated with. Information predictors, on the other hand, focus on the form of the words.
Uncommon words or words with unusual letter combinations, such as those with a 'k' sound or 'oo' sound, are found to be more amusing.
But enough about the theories of what makes us laugh and why are some words funny, let's jump into the list!
250 of the Funniest Words in the English Language
As we delve into this list of the 250 funniest words in English, let us remember that we're not just embarking on a comedic ride. We're also exploring the complexities of language, the human mind, and our shared social experiences.
Whether you're a writer seeking the perfect humorous touch, a speaker aiming to connect with an audience, or simply a lover of language, this list provides an extraordinary exploration into how words can tickle our funny bones.
Giggle
Wriggly
Squiffy
Boobs
Slobbering
Puking
Blockhead
Upchuck
Ninny
Buffoon
Bullocks
Jackass
Booze
Shindig
Pooch
Critter
Fink
Oink
Burp
Snot
Slaphappy
Flapdoodle
Gobbledygook
Flibbertigibbet
Poppycock
Lollygag
Gigglemug
Fuddy-duddy
Knickers
Cockamamie
Guffaw
Flummox
Skedaddle
Lickety-split
Topsy-turvy
Noodle
Piffle
Flabbergasted
Hootenanny
Dillydally
Snicker
Jiggly
Blubber
Squeegee
Humdrum
Balderdash
Higgledy-piggledy
Riffraff
Mumbo-jumbo
Whippersnapper
Snollygoster
Snookered
Malarkey
Tomfoolery
Shenanigans
Gobbledegook
Hullabaloo
Bamboozle
Folderol
Claptrap
Chortle
Blatherskite
Jamboree
Hobnob
Hoopla
Rigmarole
Tittle
Befuddle
Bumblebee
Codswallop
Doodad
Hocus-pocus
Flapjack
Thingamajig
Whatchamacallit
Gadzooks
Kerfuffle
Zany
Quibble
Skullduggery
Jabberwocky
Popinjay
Lickspittle
Nincompoop
Jibber-jabber
Gobble
Ticklish
Kookaburra
Giggly
Hodgepodge
Doohickey
Pumpernickel
Floozy
Brouhaha
Flummery
Humbug
Tom-tom
Juggernaut
Ballyhoo
Whirligig
Muffin
Noodle
Quip
Bungle
Fuddle
Oomph
Cackle
Hoedown
Dork
Clodhopper
Goofball
Dingleberry
Wobble
Squee
Rumpus
Glom
Gunky
Fungible
Zilch
Squabble
Ninnyhammer
Gherkin
Quibble
Toot
Googolplex
Zigzag
Diddly-squat
Bippy
Jiggle
Yodel
Faff
Fluff
Skittish
Wobble
Claptrap
Gobble
Fumble
Jinx
Wonky
Prattle
Flub
Kinky
Zonked
Bop
Woozy
Nibble
Quirk
Brouhaha
Klutz
Dweeb
Chortle
Bungle
Squawk
Blurt
Whizbang
Squeak
Fizzle
Doodle
Skedaddle
Plop
Snazzy
Twerp
Flummox
Bobble
Quark
Hodgepodge
Squabble
Guffaw
Boff
Zippy
Fiddle-faddle
Boondoggle
Loopy
Gibberish
Dillydally
Yap
Zonk
Goon
Flapjack
Blabbermouth
Whippersnapper
Zigzag
Cooties
Dingbat
Jabber
Yawp
Wimp
Riffraff
Hobbledehoy
Flibbertigibbet
Cockamamie
Knucklehead
Poppycock
Yoyo
Mumbo-jumbo
Flummery
Nincompoop
Galumph
Dunderhead
Whirligig
Flibberjibbet
Jitterbug
Gobbledegook
Floozy
Blatherskite
Googol
Yippee
Clodpole
Lummox
Muckraker
Malarkey
Piddling
Muffin-top
Numbskull
Quibble
Ragamuffin
Whirlybird
Zonk
Gadzooks
Lickety-split
Juggernaut
Bobbery
Ragtag
Hullabaloo
Whatchamacallit
Lollygag
Muffin
Whoopee
Fuddy-duddy
Zigzag
Thingamabob
Sockdolager
Rambunctious
Kerfuffle
Hobnob
Flapdoodle
Mumbo-jumbo
Noodle
Dinglehopper
Pogonotrophy
Ninny
Gobbledygook
Hullabaloo
Ballyhoo
Klutz
Blubber
Quacker
Poppycock
Dunderhead
Ben
These words can range from uncommon ones with unusual letter combinations, words related to sex, bodily functions, insults, partying, and animals, to words that evoke a specific emotional response. Remember to mix in words with the letter 'k', the 'oo' sound, and the 'le' ending to maximize the giggle potential!
This list is by no means exhaustive, and the beauty of language is that there are always more hilarious words to discover and laugh at. Whether it's a common word used in an uncommon way, or an obscure word that just sounds funny, humor can be found anywhere if we look for it.
This delightful list presents an assortment of some of the funniest words, making for a linguistic rollercoaster. Now, whether you're feeling squiffy or just need a good giggle, you can take your pick from this catalog of amusing English words!