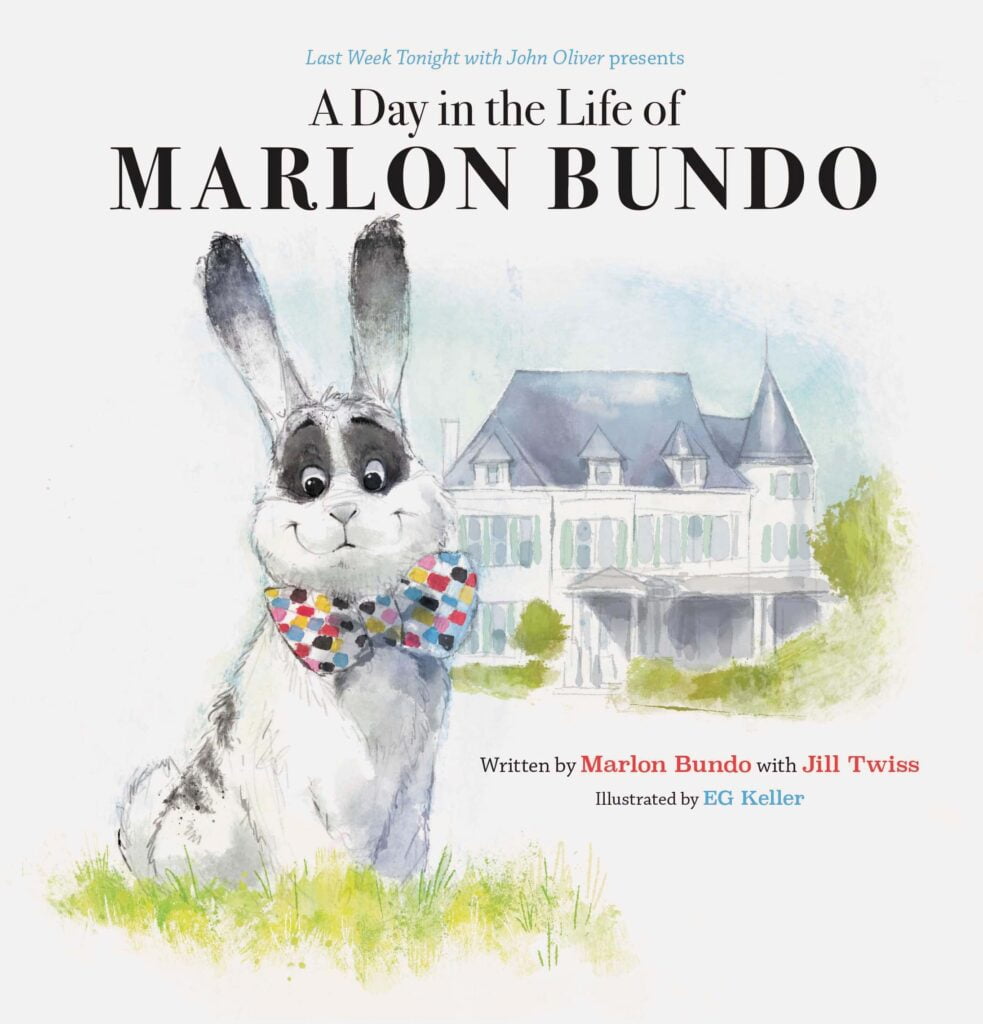 Today, we're diving into something a bit off the beaten path. Have you ever wondered what a day in the life of a rabbit would be like? And not just any rabbit, but the real-life pet rabbit of former Vice President Mike Pence. Yep, you heard that right. A children's book called "A Day in the Life of Marlon Bundo," written by Jill Twiss, a hilarious satirist, brings this peculiar scenario to life.
The first time I came across this book, I was genuinely intrigued. It wasn't just the concept; it was the whole package – the parody, the social commentary, the humor. Oh, and did I mention the book was released just a day before another book featuring Marlon Bundo, written by none other than the Pence family themselves? Talk about timing!
Book Summary of A Day in the Life of Marlon Bundo
Our protagonist is Marlon Bundo, a stylish black-and-white rabbit who lives with "Grampa" – none other than former Vice President Mike Pence. Marlon's life takes a turn when he meets Wesley, a bespectacled brown rabbit, and they become fast friends.
Their companionship is so profound that they decide they don't ever want to "hop without each other again". Yes, ladies and gents, we're talking about a same-sex rabbit romance here!
When Marlon and Wesley announce their decision to marry to their animal friends, everyone is thrilled. Well, almost everyone. The stink bug, a character that bears some resemblance to Mike Pence himself, stands in their way, claiming that boy bunnies can only marry girl bunnies because being different is bad. The other animals, each different in their own unique way, rally against this notion.
They vote the stink bug out, proclaiming that being different is special. Marlon and Wesley get married in a beautiful ceremony attended by their friends, and they look forward to their "bunnymoon".
Book Review of A Day in the Life of Marlon Bundo
While it's easy to see "A Day in the Life of Marlon Bundo" as a parody or a jab at Mike Pence's controversial views on LGBTQ+ issues, the book is much more than that. It's a heartwarming tale about acceptance, love, and the courage to be different.
But let's be honest here, the satirical element does add an extra layer of enjoyment, especially for adult readers.
However, a review by Kirkus Reviews pointed out that while the book might be good for a chuckle for adults supportive of LGBTQ+ rights, the story might be a bit too complex for a children's book. The reviewer suggests that those who want to share inclusive stories with children might want to look elsewhere.
A Day in the Life of Marlon Bundo Rating
My Rating: 8/10. The humor and the social commentary are on point, but it might be a bit tricky for kids to follow.
Amazon Rating: 4.9/5
Goodreads Rating: 4.64/5
About the Author – Jill Twiss
Jill Twiss is not just an author; she is a comedy writer for the television show Last Week Tonight with John Oliver.
Born in Redmond, Oregon, Jill Twiss is a prominent American writer who made her mark as a senior writer on the HBO show 'Last Week Tonight with John Oliver', where she also portrayed the character "Janice from Accounting". Her talent extends to children's literature, having authored the best-selling book 'A Day in the Life of Marlon Bundo', a story about Vice President Mike Pence's pet rabbit.
Twiss studied public policy and music at the College of William & Mary before moving to New York to further her acting career. However, her path shifted towards writing, leading her to 'Last Week Tonight'. Apart from her work on television, Twiss has authored children's books addressing themes of marriage equality, acceptance, and kindness. Her upcoming book 'Everyone Gets a Say' emphasizes the importance of voting, showcasing her commitment to creating impactful narratives for young readers.
Where to Buy A Day in the Life of Marlon Bundo?
Related Reading